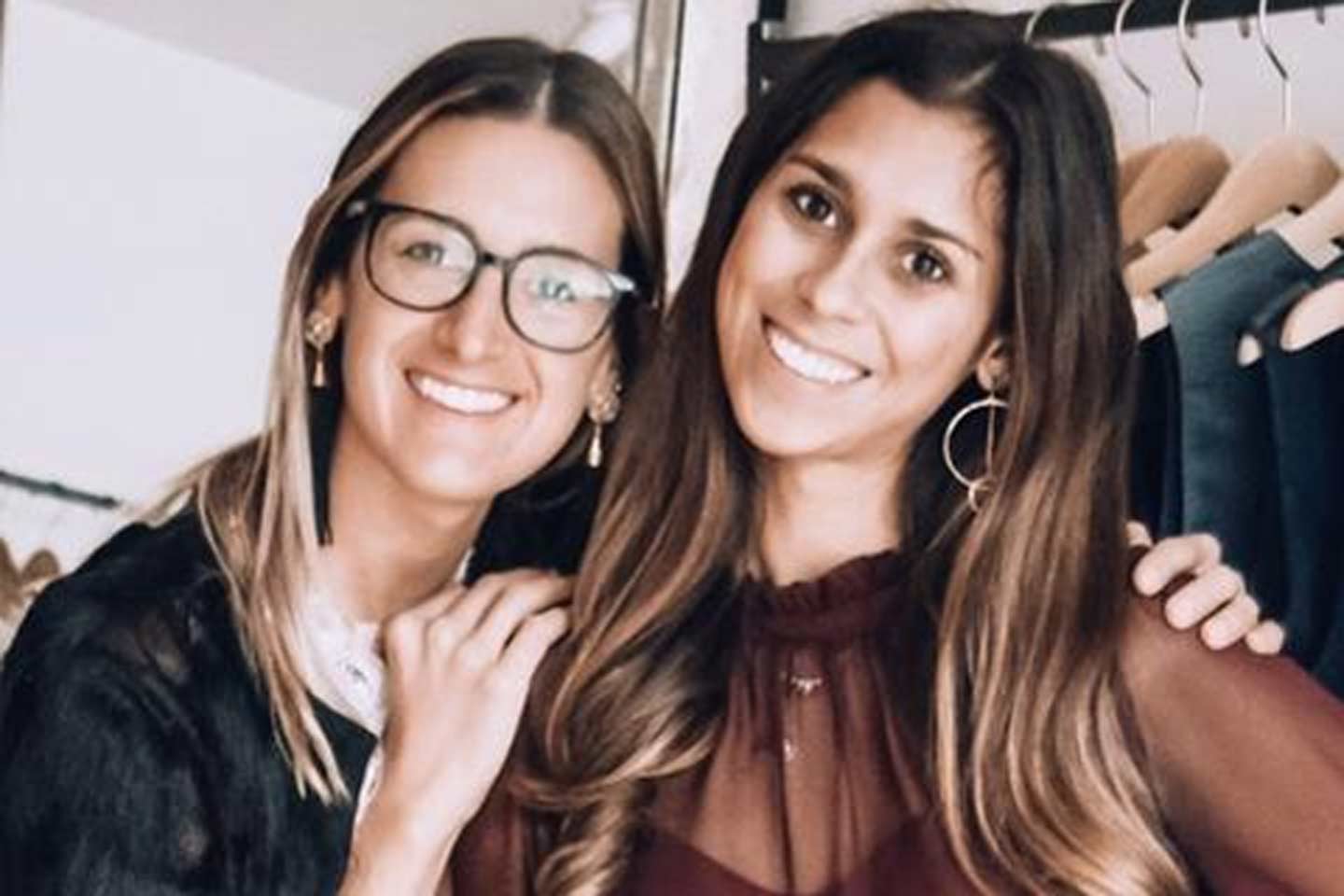 Meet the Bloggers behind @livelycraze
Hi divas! For quite some time now, we have followed Kelly and Alex over at @livelycraze! Their authenticity, courage, and genuine hearts shine through their social media. We at the Drinking Divas strive to empower women and support each other like it's our job, so we wanted to share their story and journey through blogging as well as life as a way to encourage YOU. They are such an inspiration to us, and we know you will love them too! ☺
1. How long have you been blogging/influencing?
We have been blogging for about 3 years.  
2. Walk me through the step-by-step process that you went through to get to where you are today. What was the first thing you did? Next?
The first thing we did was sit down and think about a blog name. This honestly took the longest. I think we were texting back and forth for 3 days trying to decide our name. We came up with Livelycraze by just thinking of words that have to do with what we love!
Next, we read a lot of blog posts on the best hosting site. We wanted to make sure we weren't spending money just to spend money and also wanted to make sure we wouldn't have to switch later on.  We didn't spend as much on our theme in the beginning because we figured that was something we could upgrade later. Next, we bought our domain name so no one could steal our site. After that we launched two blog posts so we had some content on it. Finally, we launched our Instagram. We launched our Instagram last as we wanted everything else set up first. We launched our Instagram with a simply picture of a coffee mug and captioned it "The start of something new" nothing to do with fashion but we wanted that first post out there. All of our next posts were curated to fashion. If we go back to what we posted in the beginning we kind of laugh at ourselves but it just shows how far we have come and that it takes time!
3. What/who inspired you to begin your career?
We both grew up knowing we wanted to be in the fashion industry. We took fashion courses together in high school and knew in college that that is where we wanted to end up. We both have very similar tastes but different. When Alex first got cancer, we realized how short life really is. We wanted to create an outlet to help others and express our love for fashion. We had just started following other bloggers at the time and was like hey we can do this! I think one of the first influencers we followed were @cmvoing and a @apinchoflovely
4. What motivates you in the morning to get up and do what you do?
A lot of things motivate us. we both have full time jobs on top of blogging that we both love!  We also both also realize there is so much life to be had and you'll waste it sitting in bed. Don't get us wrong, we love a lazy sleep in weekend but for the majority of the time we love to get up and start something new! We both are workaholics so working 9-5 at our full-time job and then 5-11 [or later] on our blog doesn't bother us. Since both jobs are things we love they don't feel like jobs. 
5. If a kid walked up to asking for your advice and you only had a few minutes to give 'em your best tip, what would it be?
Don't ever give up on your dreams! People might laugh at you, people might tell you you are doing everything wrong, people might say you are dumb, don't ever listen to them. Do what you believe in. If you have haters it means you are doing something right. 
6. What is the mission of your page?
Livelycraze's mission is about spreading positivity and to inspire women to be their best self. We also want women to feel open to talk about what they are going through. Alex was anorexic and had cancer while Kelly lost her mom to cancer. Everyone is going through something and you don't realize how much one positive comment could mean to someone. Us ladies need to stick together it is all about community over competition.
7. Where is the next place you are hoping to travel or explore? 
Well if Kelly had any choice in the world it would be Greece, it is one of her dream places! If Alex did, it would be an African safari! It's a bucket list item for her. But right now, we are looking to book a fun trip together we have talked about going to the Almalfi coast in Italy or possibly even and Island in DR. Everything is up in the air right now but we do know we want to go somewhere this summer together!Iy
8. If you could tell yourself something or encourage yourself with something 5 years ago, what would it be?
Stop doubting yourself. There were so many times we doubted not only our blog but our choices. There were times where we did give up when we should have listened to the little voice in the back of our heads telling us not to. We would tell ourselves to always stay true to who we are and stop trying to be someone we weren't. To follow our own path and not others. 
9. What are some tips/advice you'd give to individuals wanting to start a blog?
Don't start a blog for the wrong reasons. There are so many people who are starting blogs who just want the "free stuff" and the so called "glamorous life" when it really isn't as glamorous as it seems and nothing is free! Start because you have a passion for whatever you are doing and because you want to impact others' lives. We work a 9-5 job during the day and go home after work and work until midnight sometimes later. You will only see results if you put in the work so don't think everything will come to you. If you do start a blog don't worry so much about your follower count, you don't need huge numbers to pitch a brand. We got our first collaboration at 2k. It is all about how you position yourself. Also reach out to others for help and support. There will be some that don't respond but others will and sometimes you form great friendships with these people. Our go to saying "community over competition" and we all need to be here to support each other. If you get a big win share it with others and help others don't keep all the secrets for yourself.  
10. What is your biggest aspiration in life?
As mentioned before, we want to excel in our full times jobs but at the same time we would love to blog full time. We love blogging more than anything in the world and don't feel like we have enough time sometime to put in all of our efforts. We also want to have a family one day and travel the world. Totally all doable just need to take it one step at a time and not get frustrated when it doesn't follow the time line we foresee.
Thanks,
Alex & Kelly
---