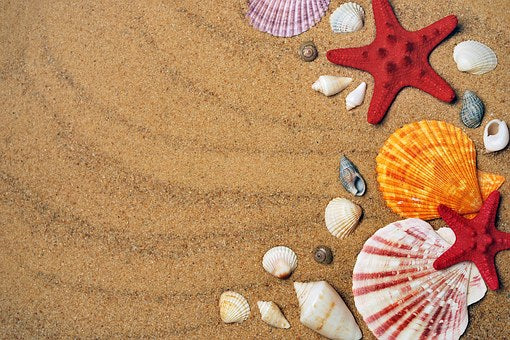 Your summertime challenge: Plan a fun (and affordable) vacation.
It's here, the first day of summer! Sure, the solstice is looming with its longest-day-of-the-year eyebrow arched in your direction. But you can still find plenty of interesting places to go and fun things to do.
Even when you're worried about cash flow, with a small amount of belt-tightening, you can find enough to at least enjoy a long weekend. A great vacation doesn't have to include Paris or Bali. (You'll get there someday!) Here are some ideas to consider when you start planning – today – for time away.
If you live within an hour or two of a big city, book a hotel room for a couple of nights. Too often, we get into the city early and drag ourselves out after a rushed day. It's fun, but not particularly relaxing. Take time for the show that's getting great reviews, or an entire day at a museum or two, followed by a meal at a restaurant where you need reservations. It's a splurge, but your bank account will soon recover.

For those of you who live in the big city, plan time in a quieter, more peaceful spot. That doesn't have to mean camping. A cabin by a lake, a motel near an outlet center, or anywhere within a short drive of an ocean beach will do fine. Look for a reduction in clamor. A fresh breeze is a bonus.

Staying near home can work for you, too. A day-trip or three to destinations you have always wanted to visit will refresh body and mind. (We were going to say that you should avoid taking the time off without planning any activities, but lounging in our pajamas and reading a few satisfying books sounds good, too.)
Tips for preparation
After you decide where to go, it's important to schedule the time. If you are flying, you'll save money if you buy your ticket as far in advance as possible. Look for off-peak savings and read up on the specific airline's charges for luggage, meals and similar offerings that are often no longer free.
As you pack your clothes, consider any medications you want to bring along – not only prescription meds but also ibuprofen, sunscreen and the anti-diarrhea medicine you hope you won't need. Remember to leave room for souvenirs on your return trip.
And here's the best way to avoid getting sick on vacation or anywhere else: Wash your hands. Every chance you get. With soap.
Upon arrival
We all say we aren't going to think about work while we are on vacation, but you might have to concentrate on staying in the moment wherever it is that you have chosen to get away. So take a few deep breaths. Gaze upon the view, whether it is a sandy vista or a wall of shoes at a discount outlet. Most important: Remember to enjoy yourself.
---