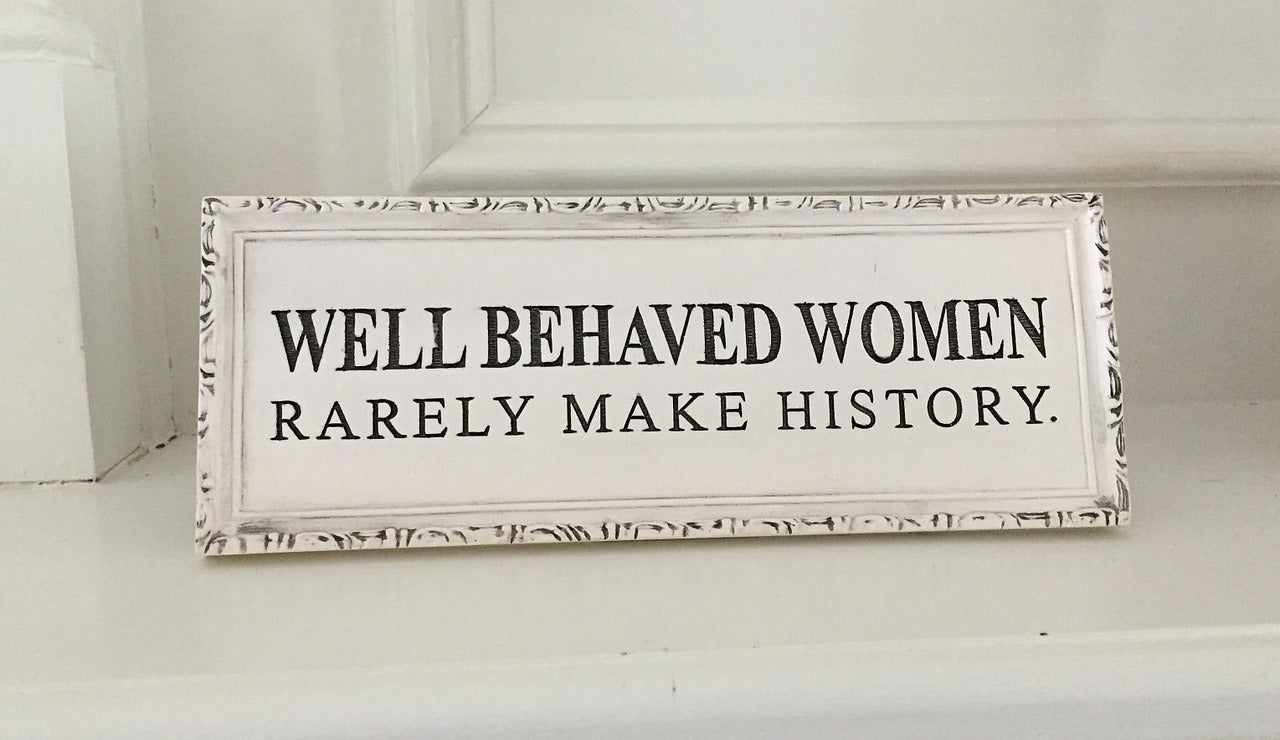 Ladies We Love as Women's Equality Day Approaches
On August 26, 1920, the 19th Amendment to the United States Constitution granted women in this country the right to vote, and in 1971, the date was officially designated Women's Equality Day. While we think the amazing accomplishments of women should be celebrated every day, we're acknowledging this year's Women's Equality Day with five fantastic females who are defying expectation and getting things done, often in the face of insurmountable adversity.
Who run the world? Well, I think you know the answer to that question.
 Malala Yousafzai
In 2012, at the age of 15, Malala Yousafzai was shot by Taliban gunmen for the simple act of advocating for the education of girls in her native Pakistan. Her book about the ordeal, "I Am Malala: The Girl Who Stood Up for Education and Was Shot by the Taliban," and the documentary "He Named Me Malala" brought her story international attention. Since relocating to the Birmingham, England, she's continued her work as a fierce advocate for female education, and in 2014 become the youngest-ever Nobel Prize laureate. Just this week, Yousafzai announced she's been admitted to Oxford University where she will study philosophy, politics and economics (PPE).
Misty Copeland
Despite being called a ballet prodigy, Misty Copeland broke every expectation of what a ballet dancer "should" be on her way to success. Early on, her athletic frame was deemed at odds with the typical willowy ballerina form. She took her first ballet class at the ripe old age of 13 when most professionals enter training at half that age. She's one of just a handful of African-Americans to ever dance with the American Ballet Theater, and in 2015, became the first African-American woman ever to be promoted to principal ballerina in ABT's 75-year history. Copeland didn't just break the mold of the so-called typical ballerina, she shattered it.
Amal Clooney
Amal Clooney is an accomplished and respected barrister specializing in international law and human rights, who just happens to have also  married the world's most confirmed bachelor. Born in Beirut and raised in the U.K., Clooney studied undergraduate law at Oxford and received her master's degree from New York University. Her brilliant resume includes work with now-Supreme Court Justice Sonia Sotomayor, a clerkship at the International Court of Justice in The Hague and appointments to a number of United Nations commissions. In June 2017, with the birth of her twins, Clooney added the title of mother to her long list of accomplishments.
Elizabeth Warren
Elizabeth Warren, the senior senator from Massachusetts, rose to national prominence during her tenure as chair of Congressional Oversight Panel which supervised recovery efforts after the 2008 economic collapse. She made regular television and documentary appearances in those years that explained, in layman's terms, the complicated financial matters of the time. Today, she makes headlines for her fierce opposition to policies that threaten the rights and access of middle-class Americans. No matter your party affiliation, Warren's dedication to the American public is undeniable.
Emma Watson
Known to millions of moviegoers as Hermione Granger in the Harry Potter film series, Emma Watson has become an outspoken advocate of gender equality. In 2014, she was named a UN Women Goodwill ambassador and helped launch the organization's HeForShe campaign, which calls for men to advocate for gender equality, with a rousing speech at the United Nations Headquarters in New York. She has continued to support equal rights, feminism and access to education in her UN role, and in 2015 was named to the TIME 100 list of the world's most influential people.
---