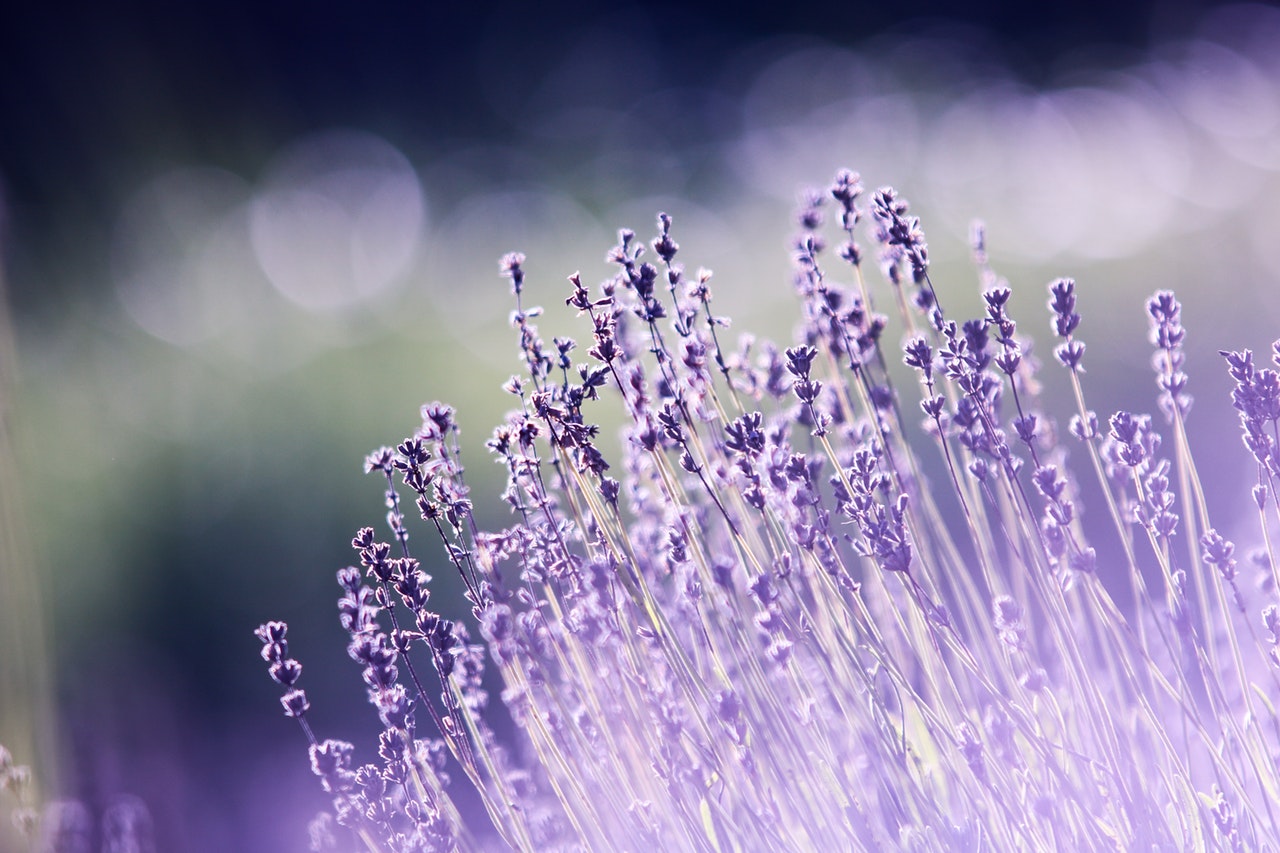 Purple Reign: It's Lavender Week at Drinking Divas!
Driven by our love of all things lavender — especially lavender cocktails — we've proclaimed this week Lavender Week here at Drinking Divas. August is prime season for most lavender varieties, so all week long, we'll be sharing some of our favorite lavender drinks on our social channels.
Be sure to follow us on Facebook, Twitter and Instagram so you don't miss a thing. And, because we like you, we've rounded up five great lavender drinks right here to start things off with a delicious bang. Head to your nearest farmers' market or well-stocked gourmet grocery and grab all the lavender you can find, because it's about to get real purple in here! 
In this purple twist on a traditional bee's knees cocktail, Jay and Leah at The Gastronom combine lavender-infused simple syrup with gin, honey and lemon juice for the perfect amount of sweet, tart and herbal. It's worth buzzing about!
Carla at Thirsty Camel Cocktails whipped up a series of delicious astrological drinks suitable for each sign of the zodiac. Lucky Pisces gets to indulge in the Swim Back to Me, a delectable purple wonderland that includes lavender-infused gin, crème de violette and artisanal Lavender Lemon Balm bitters from Dram Apothecary.
While many lavender cocktails can be labor-intensive or include a long list of ingredients, the fun folks at The Kitchn have devised this simple and quick, pitcher-sized concoction that embraces two summer favorites: lavender and blueberries. It's a refreshing mix that's perfect for al fresco happy hours.
We are passionate about many things at Drinking Divas, but bubbly and St. Germain are at the tippy-top of our list. So, it's no surprise we're madly in love with this delightful drink from chic lifestyle brand Camille Styles. While lavender has been relegated to a garnish role here, the elderflower flavor of the St. Germain liqueur does a good job of mimicking our fragrant friend.
Most cocktails tend to pair lavender with vodka and gin, but the Lavandou from Food & Wine shakes things up by mixing the purple bloom's flavors with cognac. While this recipe omits their exact formulation for the required lavender-honey syrup, The Spruce has a great primer for making your own.
---