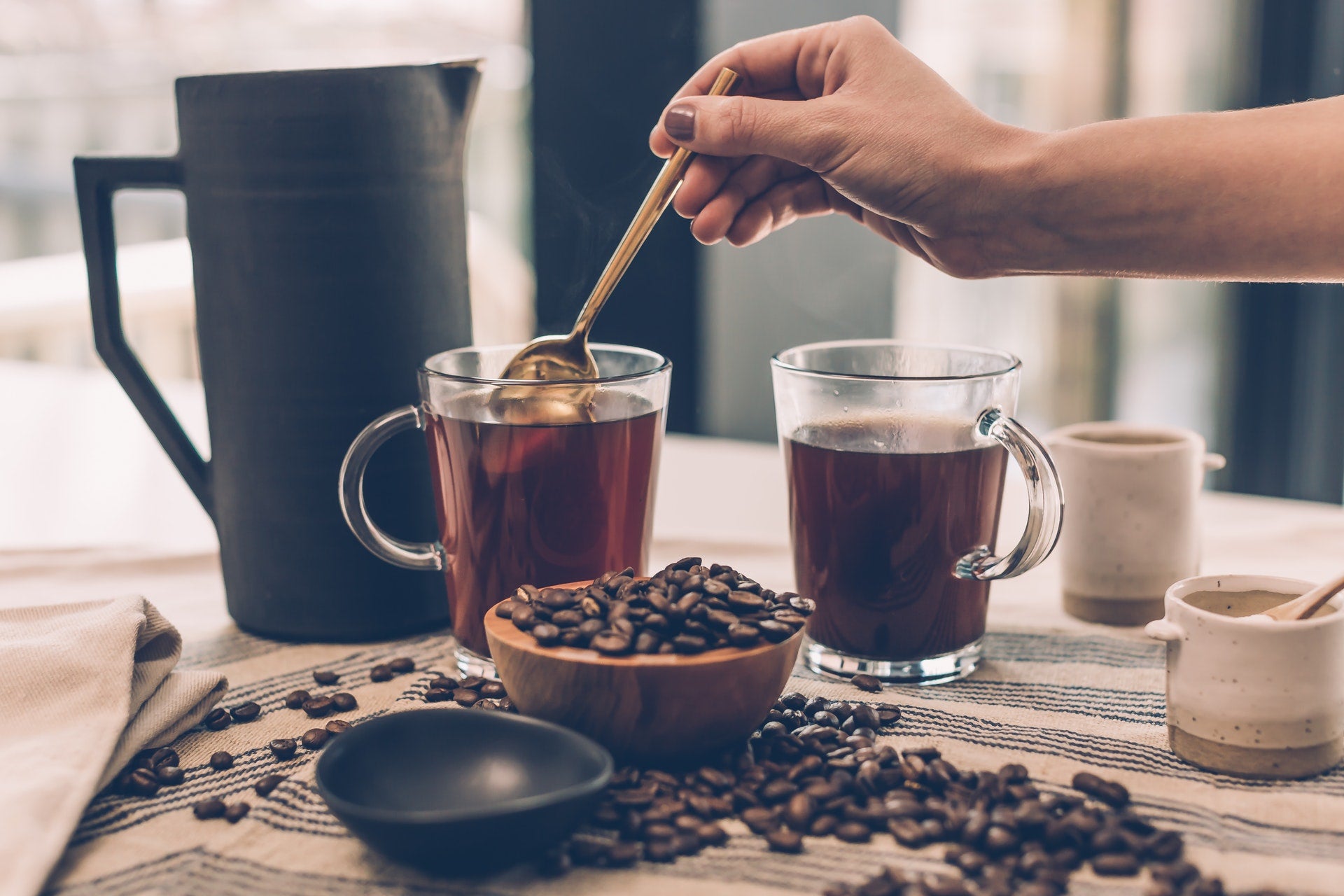 Exceptional Iced Coffee: 5 Tips for Nailing it Every Time
When it's hot AF, only a smooth, cold iced coffee will do. In order to add some pep to your summer step, while saving a bundle off coffee house prices, we've dug into the top five tips for perfecting your cold brew at home. You're welcome!
1. Choose Your Method
While some folks like to brew a regular pot of coffee and pour it over ice, it can be tricky to control quantity and strength with that method. That's where cold brews and single-cup strategies come in. The New York Times is especially keen on the topic, offering up a take on classic New Orleans cold drip coffee and a pared-down approach to a meticulous Japanese method, but look no further than The Coffee Concierge for an exhaustive list of iced coffee recipes and resources.
2. Go Dark or Go Home!
The most common mistake iced coffee newbies tend to make, regardless of method, is brewing coffee too weak to withstand a proper amount of melting ice and added milk. The folks over at Kitchn recommend a coffee-to-water ratio in the 1:4 to 1:8 range. Experiment with your chosen method and don't be afraid to go bold.
3. Be Smart About Beans
Of course, it's not only the amount of coffee that impacts the taste of your brew — it's also the type of bean. The brainy folks at CNET do a good job of breaking down the cold brew bean knowledge, and the coffee fanatics at the Coffee Brewing Methods blog count Starbucks Kenya among their favorite for iced coffee.
4. Create Coffee Cubes
If the thought of iced coffee ruined by melting cubes is really distressing, why not avoid the issue altogether by making coffee ice cubes? Sometimes the simple solutions are the best!
Drinking Diva's pint glasses are the perfect size for holding a hefty portion of your perfected iced coffee.
5. Consider Your "Condiments"
The Pioneer Woman not only offers up a great method for prepping a large-batch home brew, she also points out the importance of add-ins. To us, black iced coffee seems to miss the point, making milk (or cream) and sweetener a must. Consider flavored coffee syrups or even sweetened condensed milk for extra yummy goodness, and take a look at Bon Appetit's original ideas for next-level iced coffee (Tonic water? Bitters? You do you!).
---