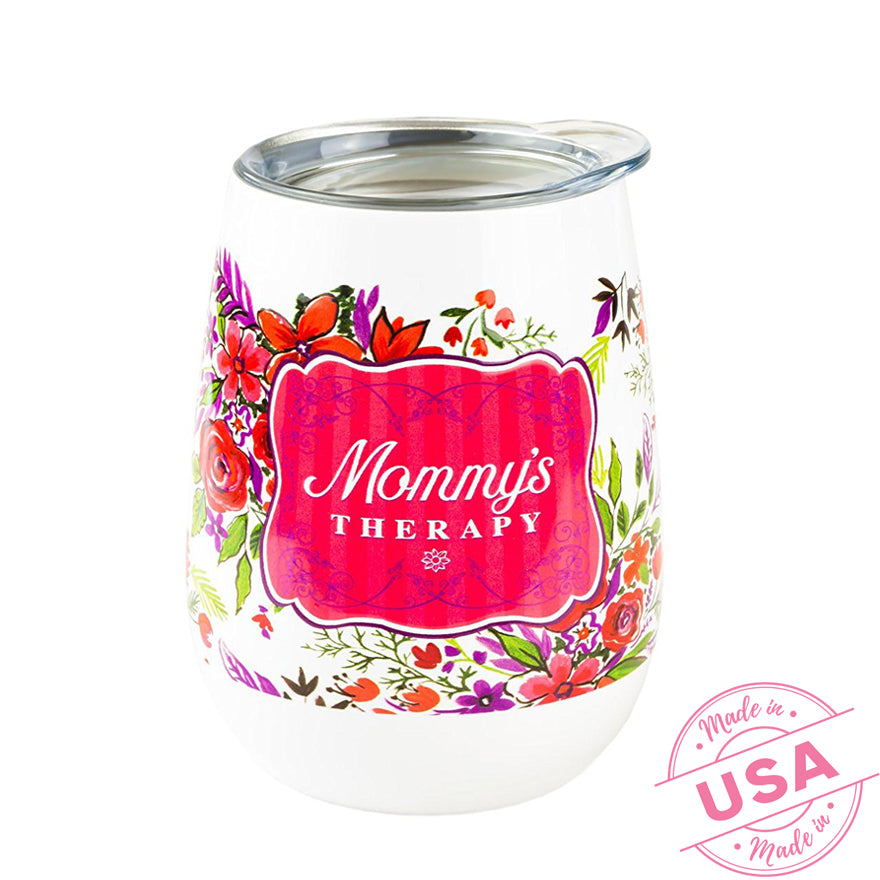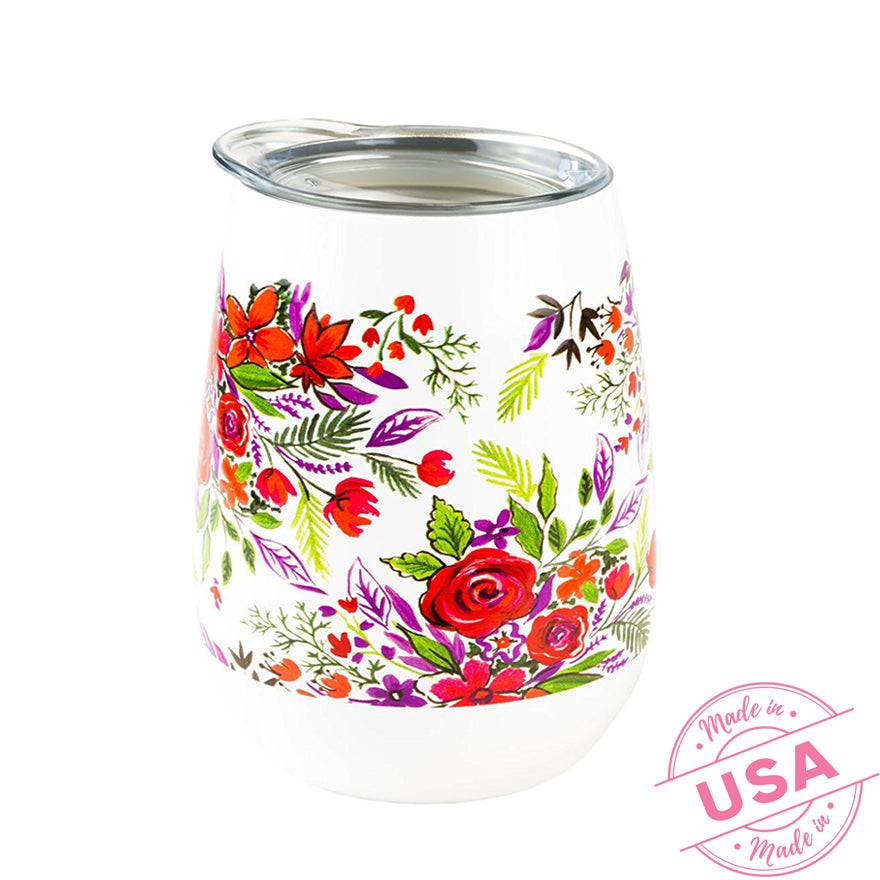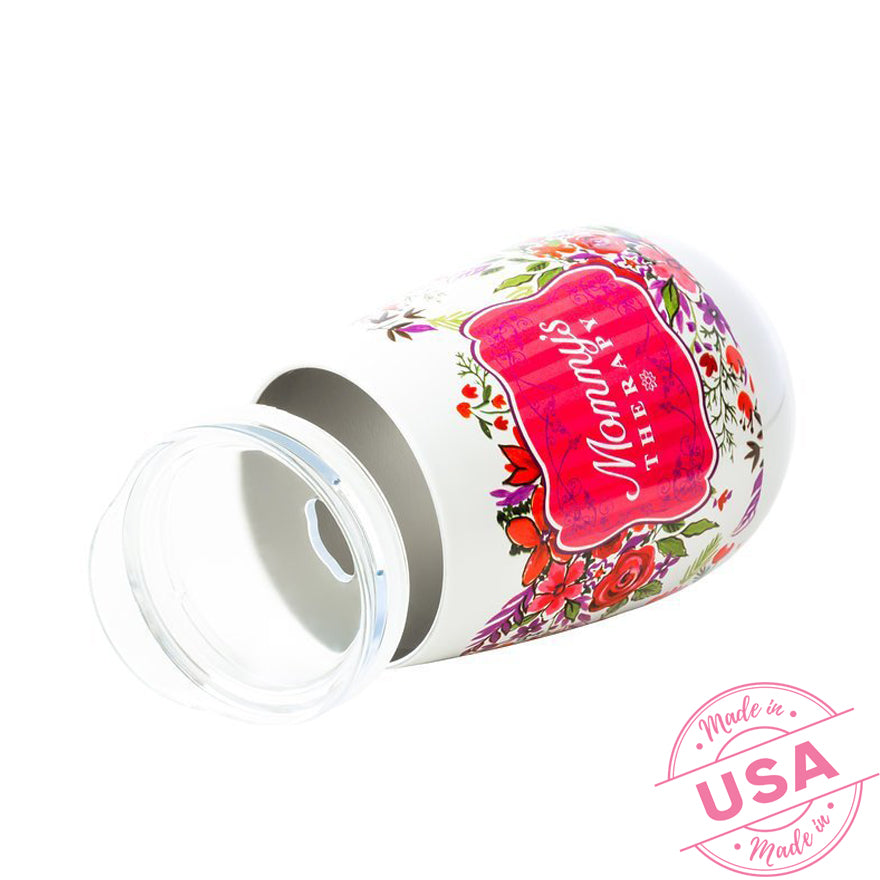 'Mommy's Therapy' Stainless Steel Insulated Tumbler with Lid - Hot & Cold Temperature Control
Insulated Tumbler | Out of stock
Drinking Divas is putting a new twist on our stellar line of glass and ceramics with the addition of a stainless steel double-walled insulating tumbler to keep cold beverages icy cold and hot drinks piping hot for hours & hours throughout those long days and nights! Use for chilled wine, whiskey, margaritas, cocktails, and ice cream to keep your drinks hot or cold as you travel! Our 12 oz tumblers were designed to be more than just a chic & modern "pretty face" (although they are gorgeous!) Each insulated tumbler is expertly engineered to withstand the test of time and never crack or shatter if you accidentally drop or bump it.

MOMMY'S THERAPY TIME - Freud & Jung? How about Hot Chocolate & Red Wine! Take this "Mommy's Therapy" stainless steel tumbler with you to concerts, outings & events and while hiking or camping!

NEVER SPILL A DROP - We are committed to the highest quality process for all of our fun & funny Drinking Divas glassware, ceramics & stainless steel products. This stainless tumbler comes with a convenient Spill-Proof lid and is MADE IN THE USA. Top rack dishwasher safe. Arrives delightfully gift boxed!
---