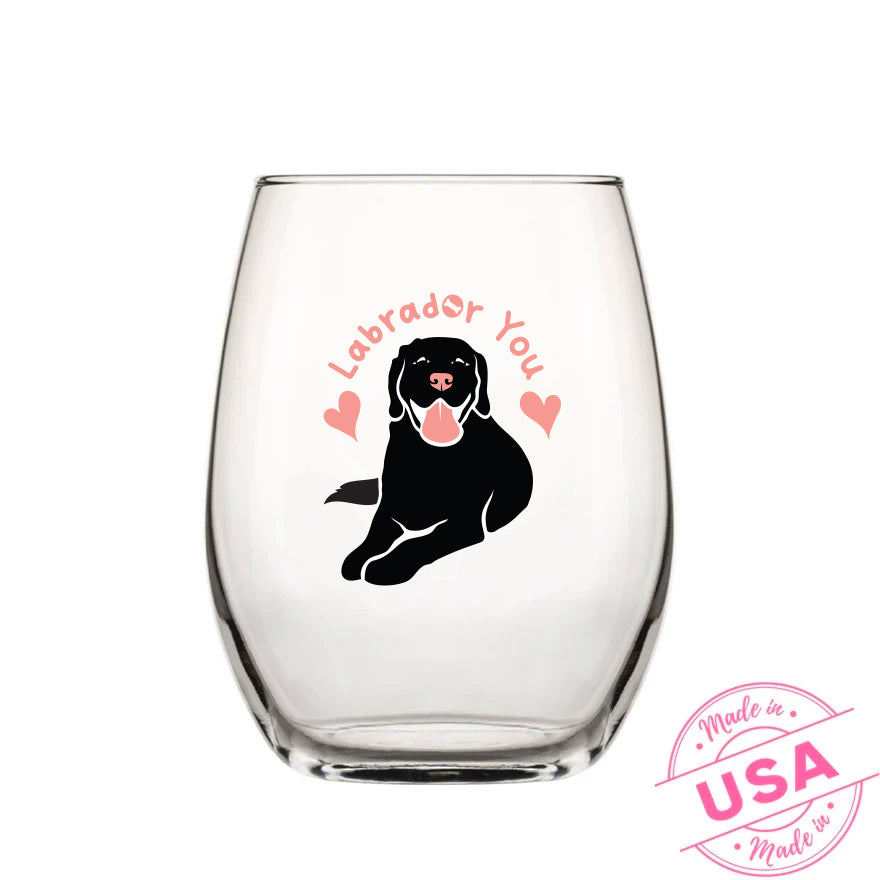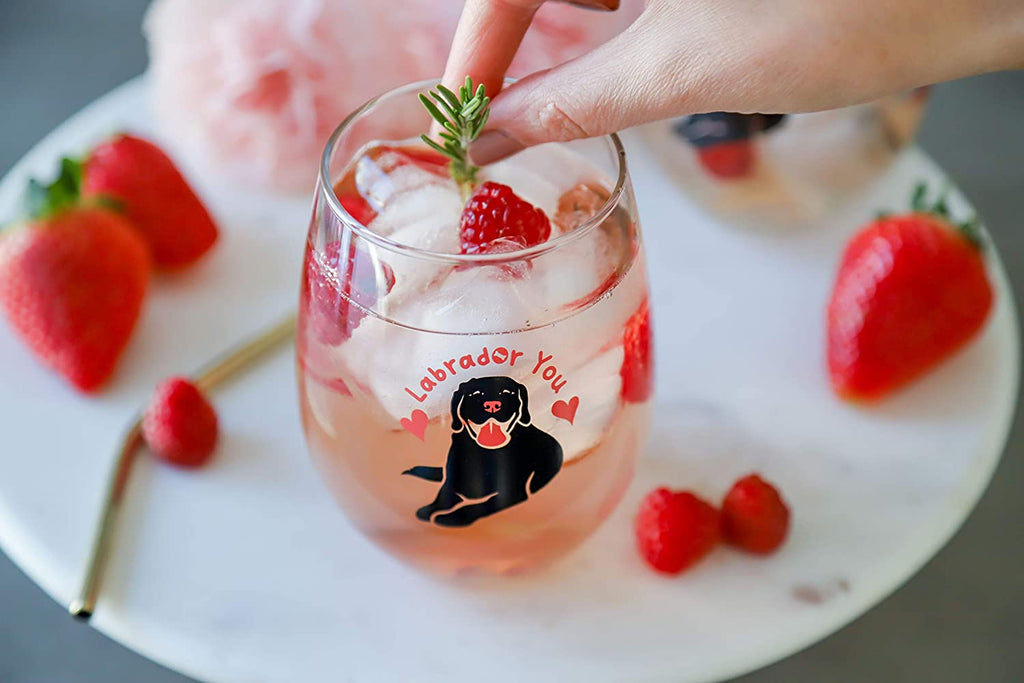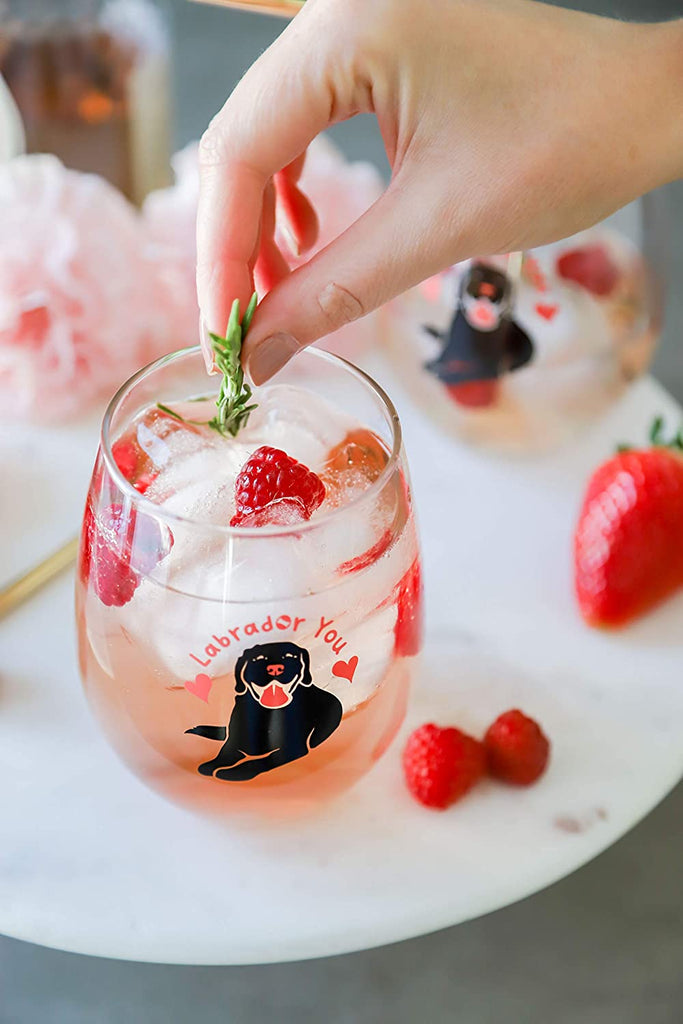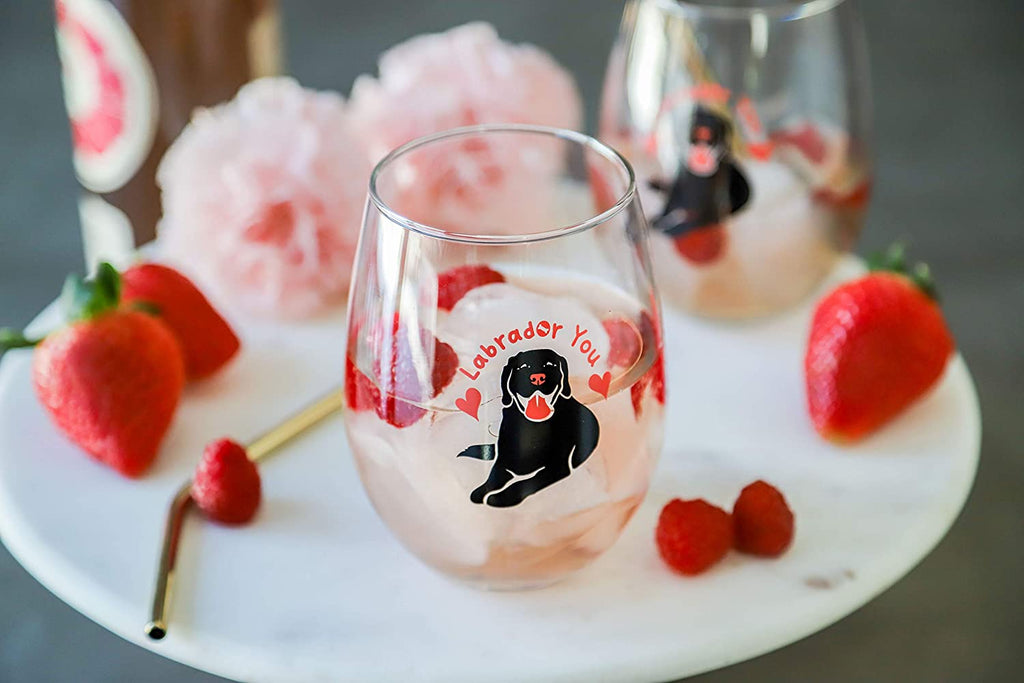 "Labrador You" Stemless Wine Glass
Wine Glass | In stock
🐾 FOR LABRADOR LOVING DOG MOMS - If you can't get enough of those cutsie playful canines then this stemless wine glass is made just for you! Inspired by the Drinking Diva's owner's dog, Gracie, we are excited to release this design! Pair your favorite animal with your favorite red wine, white wine or cocktail. For black or brown labs and beyond, celebrate the adorable labrador in your life with this cute glass.
🐾 PERFECT DOG AND PUPPY LOVER GIFT - Is there a deserving lady in your life who just falls to pieces over her fur baby? Put a smile on her face this next birthday or holiday season with an awesome thoughtful gift that she will cherish (and toast to!) for years to come. Perfect for family, friends, teachers and coworkers. Grab 2 or 4 to make a matching set!
🐾 CHIC STEMLESS GLASS DESIGN - Avoid spills and accidental knock-overs that inevitably occur - even to the best of us - when the times are good and the wine is flowing! This classy stemless wine tumbler fits elegantly and comfortably in your hand and makes a great conversation piece about something meaningful to you. Cheers and get your drink on, Diva!
Made In USA Design - Original & Unique
---