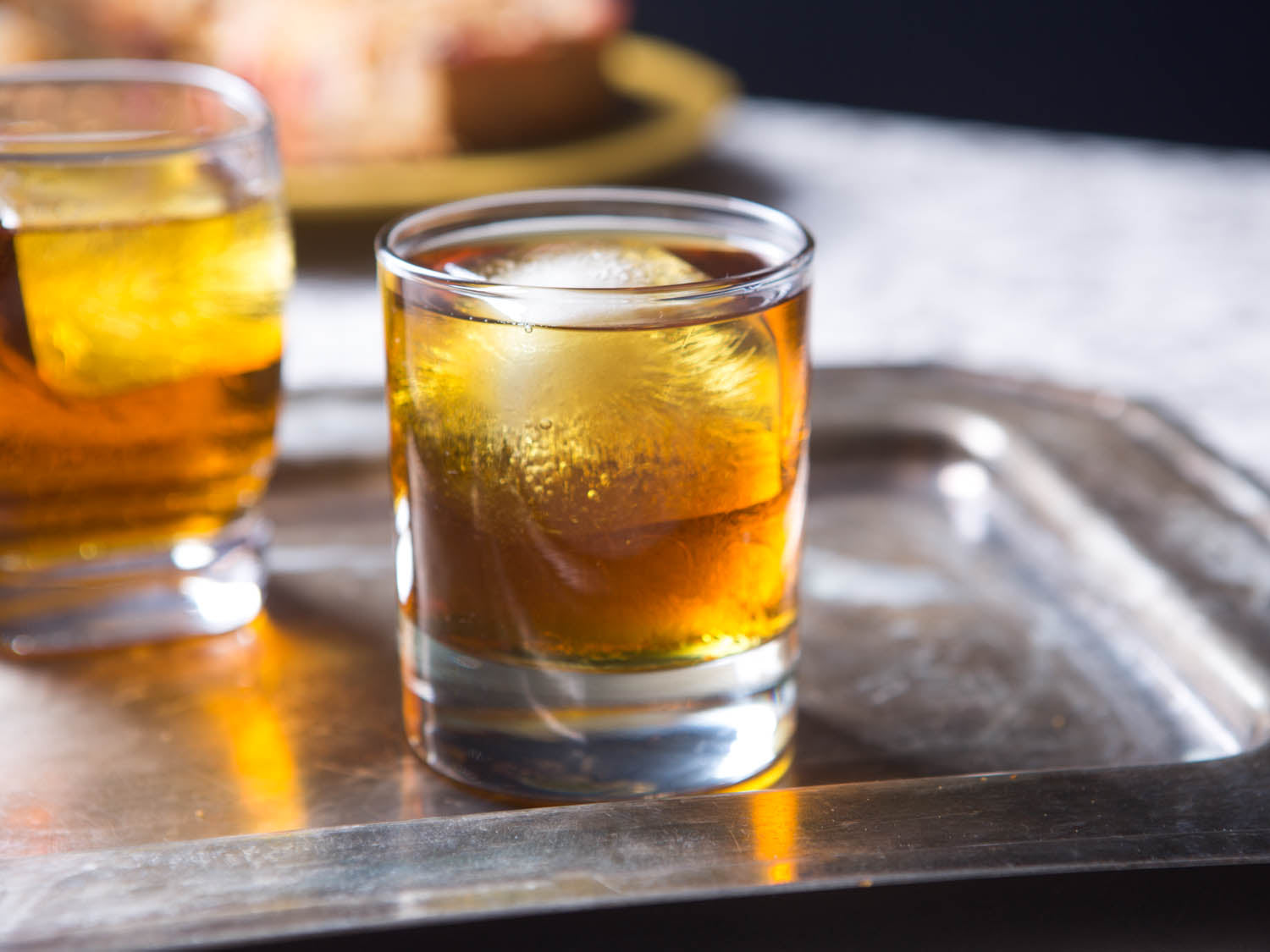 Old Fashioned Cocktail Recipe
Try one of our favorite Old Fashioned Cocktail recipes from Serious Eats!  Photography by: Vicky Wasik. 
The Old Fashioned is one of the most venerable of cocktails, predating not only the motorcar but the presidency of Abe Lincoln. Properly made, it's strong but not too strong, sweet but not too sweet, and, most importantly, it's dead-simple and absolutely delicious.
INGREDIENTS
RECIPE PREPARATION
Place sugar in an Old Fashioned glass. Douse with bitters and add a few drops of water. Add whiskey and stir until sugar is dissolved. Add several large ice cubes and stir rapidly with a bar spoon to chill. Garnish, if you like, with a slice of orange and/or a cherry.
Shop the "Call Me Old Fashioned & Make Me a Double" glassware now by clicking here.
---