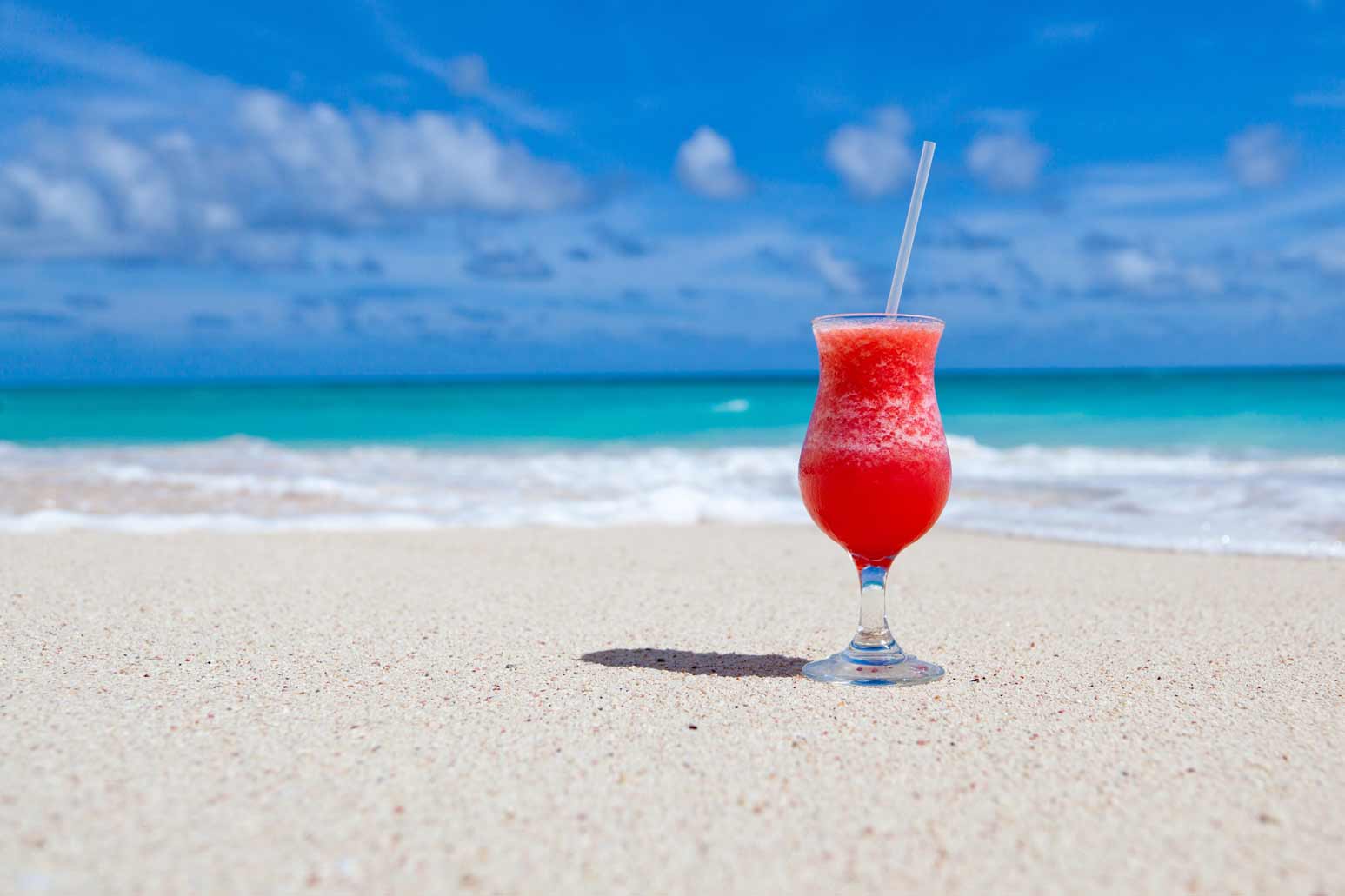 Four Colorful Drinks for the Fourth
The most fun patriotic holiday is an opportunity to unabashedly glorify the red-white-and-blue by flying the flag, wearing the colors, and serving cocktails that match the occasion.
To help you celebrate, the Divas offer four Fourth of July drinks featuring the colors of the pennant that has proudly flown ever since the new United States sent England back home.
Enough with the history lesson. Three of these drinks show off the patriotic colors. The last is only vibrant red, but it can be made in batches instead of one or two at a time, which allows guests to serve themselves and you to enjoy more of the party.
Suddenly Summer
All of these red-white-and-blue drinks require a steady hand while pouring in order to create separation of colors.
This one starts with a combination of 1 oz. watermelon schnapps and ½ oz of cranberry juice over ice in a glass. The next level is ½ oz. lemon juice, ½ oz. simple syrup and ½ oz. vodka. The last splash of color is ¼ oz. of blue Curacao.
Gently top with club soda and garnish with fresh watermelon pieces.
Red, White and Blue Pina Colada
Strawberry, blue Curacao and cream of coconut supply the colors for this refreshing drink invented in Puerto Rico.
Ingredients
3 oz. rum
3 oz. blue Curacao
6 oz. pineapple juice
4.5 oz. cream of coconut
1 C. fresh or frozen strawberries
2 C. ice
Add rum, pineapple juice, cream of coconut and ice to a blender and blend until smooth. Pour around 2/3 of the mixture into a separate container, leaving the rest in the blender. Add strawberries to mixture in blender and blend until smooth. Pour strawberry mixture into drinking glasses, and then slowly pour 1/3 of the reserved pina colada mixture into the drinking glasses. Add the remaining reserved mixture and blue Curacao into the blender for blending. Pour the blue mixture into the glasses.
Frozen Sangria
Where two or more are gathered, sangria is always a welcome addition. Frozen sangria, on a hot summer day while waiting for the fireworks, is almost heavenly.
Ingredients
For red layer
2 C. frozen raspberries
3/4 C. white wine
1 tablespoon cane sugar (or maple syrup)
For white layer
2 1/2 C. ice
1/2 C. white wine
For blue layer
3 C. ice
2 oz. gin (rum or vodka can be subbed for gin)
1/4 C. white wine
1 tablespoon cane sugar (or maple syrup)
1/4 teaspoon blue food coloring.
Instructions
It's easiest to blend the red layer first because it stays thick. Add ingredients to the blender and blend until smooth. Pour into a large cup or jar and place into the freezer while you create the other layers. Repeat with the ingredients for the white layer. Do the same for the blue layer, but save it for last, because it goes first into the glasses. Pour the blue layer into glasses, followed by the white layer, finishing with the red layer. If you feel like being a perfectionist place a spoon on top of each layer as your pour in the next color. The spoon helps keep the portions level.
Watermelon Margarita
The beauty of this drink, as mentioned above, is the time it gives you to mingle. Guests can pour their own after you mix it and set the pitcher on the picnic table.
Ingredients
1 C. tequila
½ C. lime juice
½ C. triple sec
1 C. watermelon juice
Drop of honey
Instructions
Add ingredients to an ice-filled pitcher and stir. Provide glasses rimmed with salt or sugar, and watermelon wedges for a garnish.
One last tip: Actual glasses are best for these July 4 cocktails. If you serve them in a red beer cup, your guests won't be inspired by the layers of colors you have worked so hard to create.
And did you know? Drinking Divas offers the perfect glassware for any event. SHOP IT HERE!
These recipes were gathered from Cosmopolitan Magazine, 3 Yummy Tummies, thefitchen.com and Wideopeneats.com.
---