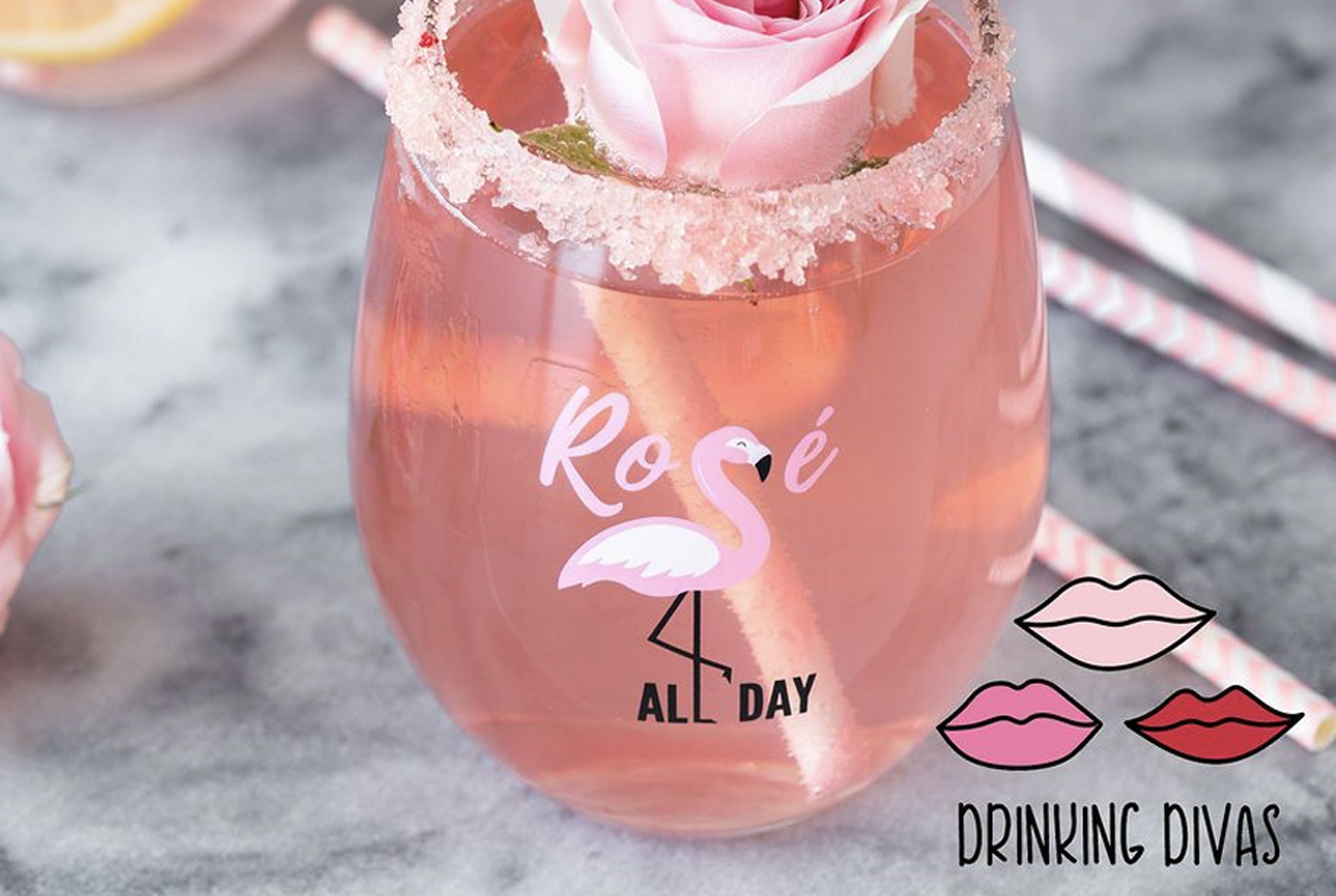 Rosé -- With a Hint of Pink and a Mouthful of Fruit -- Enhances Every Holiday Table
Holiday celebrations are about family, friends – and presentation. Whether you are planning dinner with silver and china or a buffet with sturdy paper plates, you want the food to be hot, delicious and beautiful.
The wine can wow, too.
This holiday season, consider a palate of rosé wines that not only please with a variety of flavors, but are prettier than just about any other beverage you can serve.
Rosé once was relegated to the back of the refrigerator, served reluctantly, and only when every bottle of red and white was empty. Rosé had a reputation as insipid, overly sweet and cheap. You might still come across wine snobs who sneer at rosé, but when they sip from the flute you hand them, they will smile with surprise and complement you for your excellent choice.
Today's rosés, made from many varieties of grape, range from bright and acidic to slightly sweet, and are colored with the slightest blush to deep pink.
Some come with bubbles.
The Divas present five choices for rosé that will please any crowd, from connoisseurs to newbies.
Falesco Vitiano Rosato Umbria

From Italy, with tastes of red berries, light florals and honeysuckle. Also one of the lower-priced wines in this list.

Lucien Albrecth Brut

Flavors of strawberry, with a dry aftertaste. A sparkling wine that is one of two pinot noir rosés on this list. Pinot is considered a star because it produces produce earthy-but-elegant wines that are cool, crisp, and dry, says winefolly.com.

Planet Rose Sicilia

Notes of pink grapefruit and raspberry add to this wine's crisp, dry taste.

Copain "Tous Ensemble" Rosé

From Anderson Valley, California, this rosé offers a flowery scent and a flavor that features melon and strawberry.

Channing Daughters Rosato Di Cabernet Franc

Grown and produced on Long Island, this wine features a color of copper-salmon and a sweet, fruity finish that goes well with smoky entrees, including turkey.
Wines were chosen for this list with reference help from Vinepair.com, Foodandwine.com, Winefolly.com, Planetgrape.com and Refinery29.com.
Rosé doesn't improve with age, so look for bottles from 2018 and 2019. The Divas are not against splurging, but none of the tasty wines on this list should sell for more than $25, and most retail for less than $20. Do as the Divas do, and spend the savings on yourself.
---