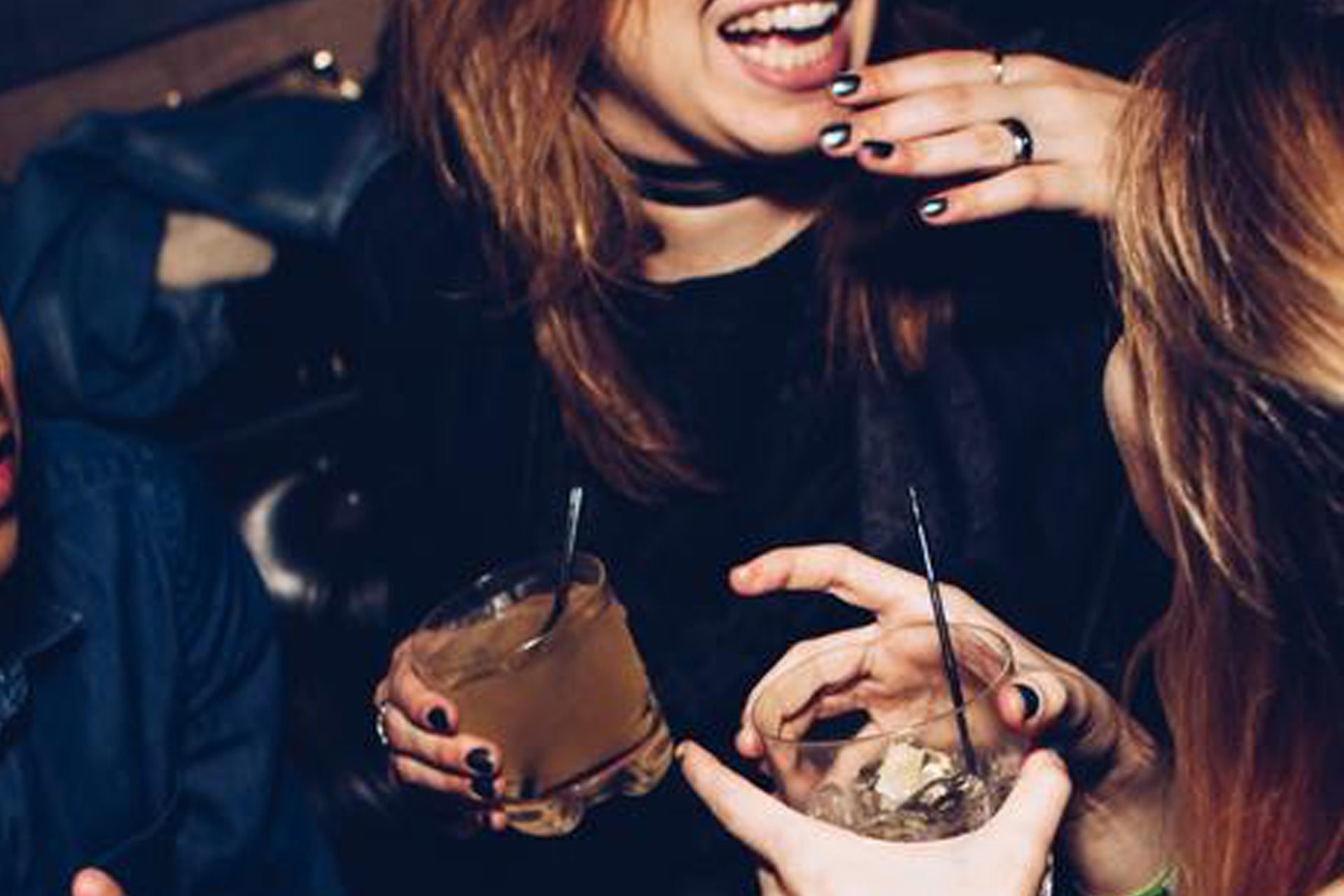 How to forget the football and still enjoy the game
Even if you haven't sent out the invitations yet, you have time to throw a party centered on championship football. Tell your friends to bring the chili, wings and nachos, and you will supply the drinks.


(In case you weren't paying attention, the big game will be played on Feb. 3 and start at 6:30 p.m. ET. The Los Angeles Rams are playing the New England Patriots.)


Really, that's what you need to know about the athletic competition. Your specialty is making everyone feel comfortable in your home, and wowing them with libations.
The Divas can help with that.


Sweet Tea Cocktail
The Big BUTT is being played in Georgia this year, so why not a drink that evokes The South? Except that this drink isn't meant to be sipped on a warm summer day while sitting in a rocker on the front porch. Guy Fieri is credited with the recipe.


Ingredients
2 pieces skinned cucumber, chopped
4 fresh mint leaves
3 raspberries
Ice
3 ounces lemonade
2 ounces sweet tea vodka
Muddle the cucumber, mint, raspberries and ice in a shaker. Add the lemonade and sweet tea vodka. Shake well. Garnish with a lemon wheel.



Beer margaritas
At some point we have to acknowledge that lots of guys will be in attendance. To paraphrase the guys, they won't be drinkin' no sweet tea. That's why many of our drinks feature beer. Yes, you could just supply beer for your friends' male guests, but that isn't the way the Divas do it. Beer margaritas, conceived by TV chef Sandra Lee, combine two refreshing drinks that all your guests will enjoy.


Ingredients
1 lime, cut into 8 wedges
¼ cup coarse salt
2 (12-ounce) bottles of a good beer, chilled
½ cup frozen concentrate limeade, thawed
½ cup chilled tequila
Ice cubes
Rub lime wedges around rims of 4 glasses. Dip rims into salt to coat lightly. In a medium pitcher, combine beer, limeade, and tequila. Fill glasses with ice, then with margarita mixture. Garnish with remaining lime wedges.


Manmosas

Any gender can enjoy this drink, but men get happy when you tell them a drink is named after them. This riff on a mimosa, supplied by TasteofHome.com, is also a good way to ease into the drinking when you convene several hours before the start of the game.


Ingredients
1 bottle (12 ounce) beer, chilled
1 cup orange juice
2 ounces Triple Sec
Divide beer between two tall glasses. Add 1/2 cup orange juice and 1 ounce Triple Sec to each glass.


Big Game trivia

If you insist on impressing your friends with your football knowledge, relate the story about how quarterback Tom Brady (of the Patriots) supposedly won a beer-chugging contest with his teammates. Brady does not chug Pabst, so choose a high-end brand and tell everyone it's Tom's favorite.


Jared Goff is the quarterback for the Rams. As a Christmas present for his linemen, who are referred to as "big/uglies," he gave each a bottle of $200 Hennessy X.O. You don't need to go to that level, but an after-game nightcap would be appropriate.


Irish coffee

As the game is nearing the end, brew a pot of coffee. Then add a shot of Irish Cream per mug to warm up the person drinking it. Top with whipped cream and enjoy it as you all discuss the Big BUTT and your favorite commercials.



And if you need new glassware to hold all these delicious drinks, you will find designs for any taste at our
Collections
page.
---