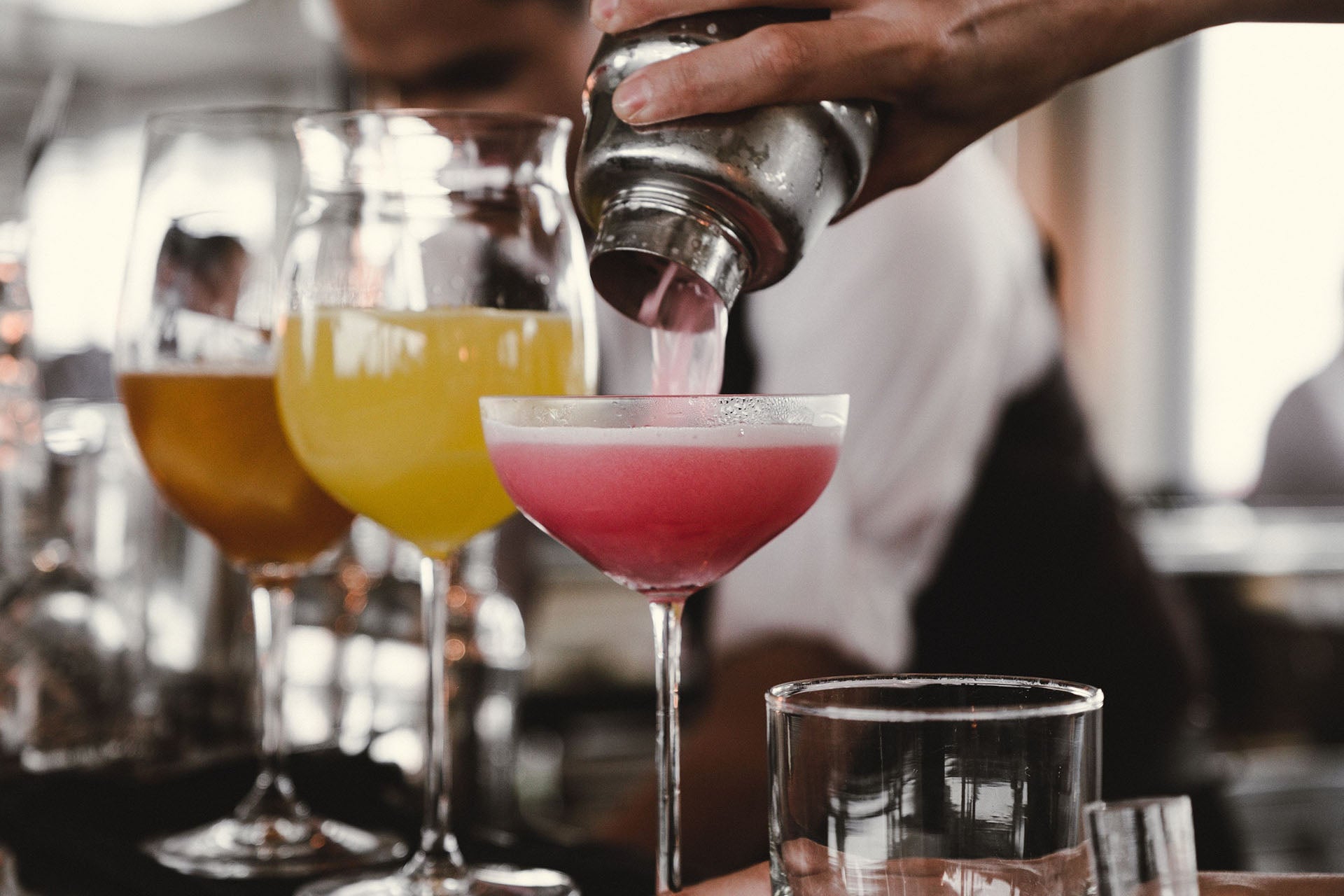 Mocktails to Get You through Dry January
Trying to make it through Dry January?  We know it's tough but here are some of our favorite delicious non-alcoholic mocktails you can make while sitting at home binge watching Netflix.
A drink for a princess
If you are anything like the Divas, you are fond of Cinderella in nearly every form. We introduce you now to the drink. The Cinderella can be made one glass at a time or in a pitcher. You can adjust the sweetness by adding more or less grenadine. This drink, from thespruceeats.com, is also good because even though it's the middle of winter, it will remind you of summer.
Ingredients
1 ounce lemon juice

1 ounce orange juice

1 ounce pineapple juice

Dash grenadine

2 ounces ginger ale or club soda

Optional: 2 dashes Angostura Bitters

Garnish: pineapple and orange slices
Pour the juices, grenadine, and bitters into a Drinking Divas cocktail shaker filled with ice. Shake well and strain into a chilled glass filled with fresh ice.
Top with ginger ale and garnish with pineapple or orange slices
The Color Lavender
This drink requires a touch more time, but the result is a fragrant and pretty drink that anyone can enjoy. Danielle Walker, author of Against the Grain, is the creator of Lavender Lemonade.
Ingredients
6 cups water

1/2 cup light-colored honey

5 tbsp dried lavender

1 cup fresh or bottled lemon juice, strained
Bring water and honey to a boil in a large pot over medium-high heat. Gently crush the lavender in a mortar and pestle or in an herb grinder. Add the crushed lavender to the pot then remove it from the heat. Cover, refrigerate, and steep for 2 hours. Strain the liquid through a fine mesh sieve. Stir in the lemon juice and serve over ice.
Visit the Caribbean
This drink features three great aspects: It reminds you of Jamaica; you can shop at a grocery that features Latino produce and buy real hibiscus flowers or, if you don't want to bother, substitute hibiscus tea; and you can choose to add champagne for your imbibing guests. Kitchn.com offered this recipe for Hibiscus Ginger Punch.
Ingredients
4 1/2 cups water

1 cup dried hibiscus blossoms

1 (2-inch) piece of ginger, thinly sliced

1 cup sugar

4 cups chilled ginger ale

2 (750-mL) bottles chilled champagne, sparkling white wine, or sparkling mineral water

Optional: ice, garnishes of mint, lemon or lime slices
Combine water, hibiscus blossoms, and ginger in a pot. Bring to a boil, then lower heat and simmer for 20 minutes. Turn off heat and stir in sugar. Let cool, strain, and chill. (If you like, save some of the plumped-up hibiscus blossoms for garnish.) To make punch, stir hibiscus juice with ginger ale and champagne or mineral water. Garnish if desired and serve immediately. Serves about 12.
Every mocktail looks Jamaican cool in a Drinking Divas stemless wineglass. Shop here.
Beach canoodling
The Divas aren't sure how they feel about Sex on the Beach (the drink), but they are very amenable to the non-alcoholic version whose name does not evoke debauchery. It's called Cuddles on the Beach, and it still looks sexy without the booze.
This version, from mixthatdrink.com, leaves out the vodka and substitutes peach nectar or peach juice for peach schnapps,
Ingredients
3 ounces cranberry juice

3 ounces white grapefruit juice

2 ounces peach nectar
Fill a drink with ice cubes, if desired. Pour in each ingredient. Stir and serve.
Now, you're ready for February.
---