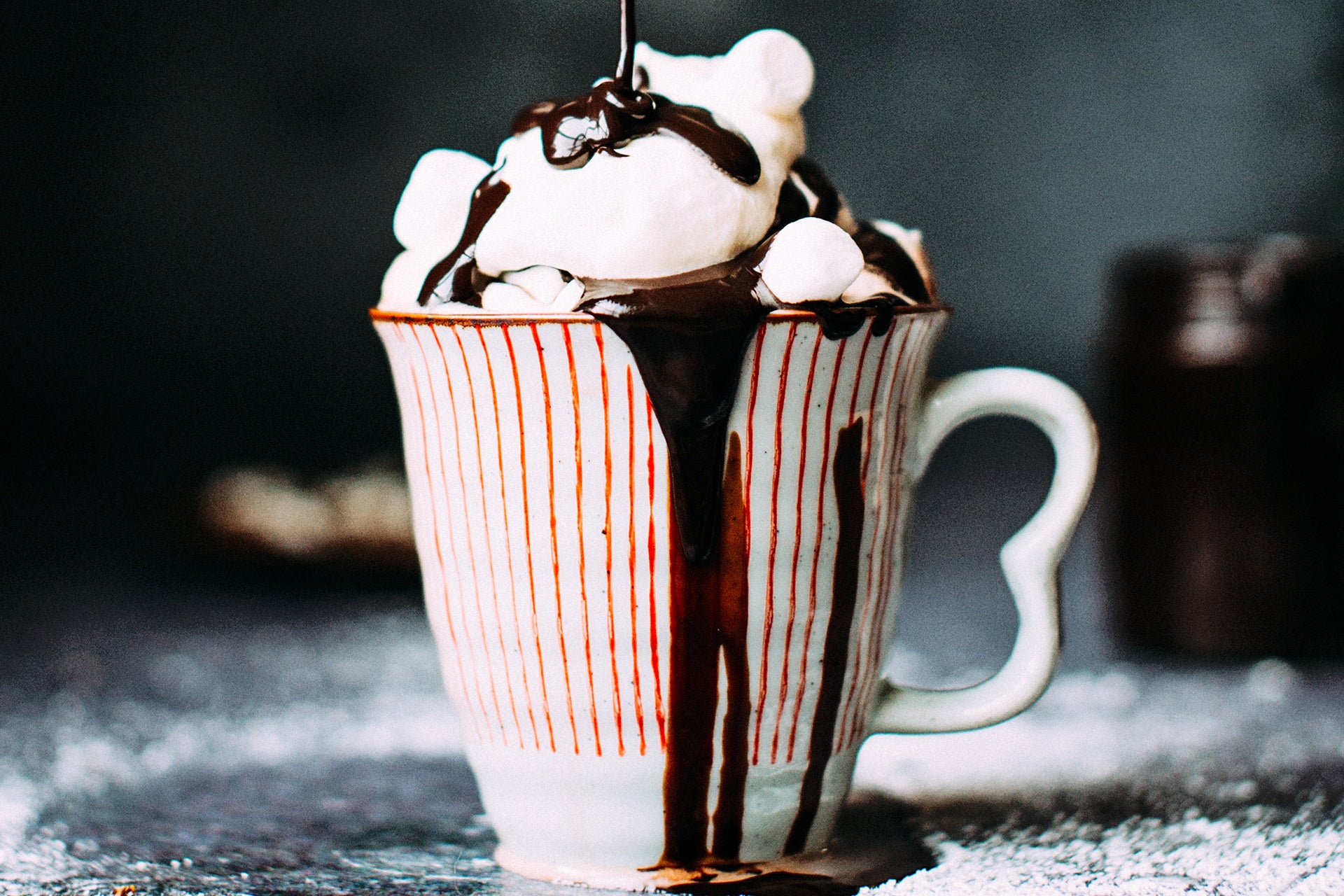 Four Holiday Drinks to Spike
The holidays are a celebratory time, made for friends and family, food and drink. During the rest of the year, your parties may be for your like-minded friends. But gatherings from mid-December to Jan. 2 attract a mixture of ages and outlooks, and if you are going to host, you need to be ready with thirst-quenching beverages that can be served with or without alcohol.
The Divas want you to succeed while making it look effortless, so we provide four holiday drinks that you can offer virgin for the kids and abstainers, or spiked for the rest of us.
Peppermint hot cocoa
This variation on a winter staple will warm anyone's heart. When you add a hint of peppermint to cocoa, you make it especially festive. A shot of brandy increases its warming properties whether or not you are recovering from a snowball fight. This recipe is from webstaurantstore.com.
Ingredients
5 oz. hot chocolate

1 oz. peppermint schnapps

Marshmallows
Pour hot chocolate and peppermint schnapps into a glass or mug and stir. Garnish with marshmallows and serve.
Egg nog
Traditional egg nog is another rich and creamy winter drink. It may be that we serve it only during one short period of time each year because the homemade stuff is kind of difficult to make. It involves lightly cooking eggs, grating nutmeg and whipping up real cream. After all that work, it must be delicious, and if you want to plunge in, try this recipe from Spruce Eats.
However, we approve of the time-saving technique of buying egg nog in a carton from the store and pouring it into glasses that contain an ounce of brandy or bourbon. Your guests won't know you didn't make it all yourself.
Hot cider
A genius lost to history discovered long ago that apple cider could be made even more wonderful when it is heated on the stove with a stick of cinnamon. It converts apple juice into the perfect drink to warm your guests and prompt conversation and good feelings.
For those who enjoy an extra kick, keep a bottle of brandy, bourbon or dark rum on the counter and add to the warmed cider. And if you are ambitious, this recipe from Kitchn tells you how to use your slow cooker to convert apple cider to mulled cider.
Christmosas
Technically, mimosas are not a traditional holiday drink. But we like the name – Christmosas – and by leaving the champagne out of the kids' drinks, everyone can join the party. As the website Delish.com says, Christmosas are the most magical concoction for the holidays.
Ingredients
2 Granny Smith apples, chopped
1 c. whole fresh cranberries
1 c. green grapes, halved
1 c. pomegranate seeds
1 c. sparkling grape juice
1 bottle champagne or prosecco
In a large pitcher or punch bowl, add apples, cranberries, grapes, and pomegranate seeds. Add sparkling grape juice and – for the spiked version – champagne.
You have time to add to your glassware collection before your next party. Shop at DrinkingDivas.com for selections both fun and elegant.
---