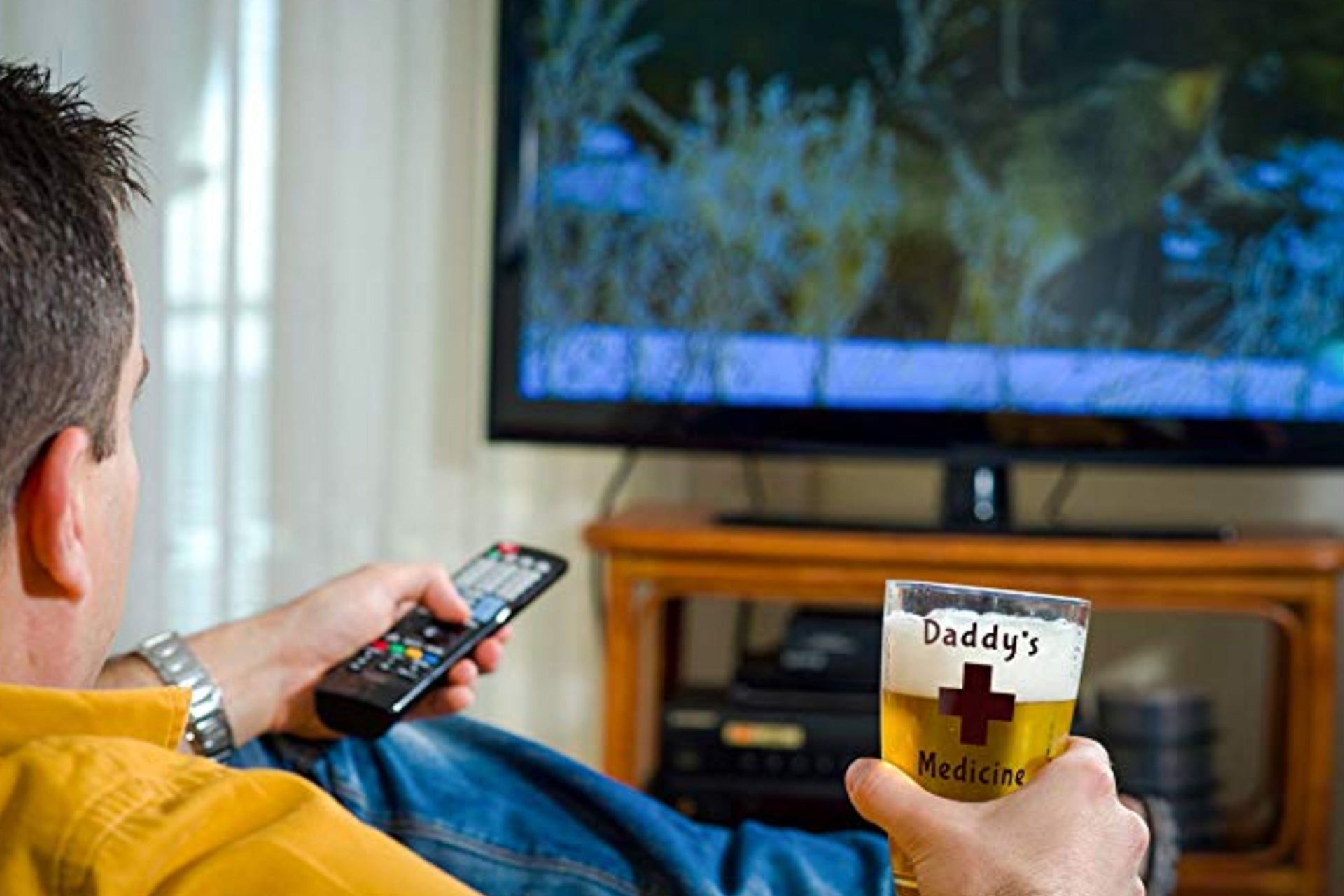 Cheers to you, dads - Top 5 Reasons Our Dads Are Our Heroes
Here at Drinking Divas we know and appreciate how important dads are (including grandfathers, cool uncles, and other male figures in our lives!). That's why our "My Dad is my hero" and "Daddy's Medicine" beer glasses were some of our first products to launch. Without our dads' encouragement and inspiration, the Drinking Divas team wouldn't be who we are today!
That's why we've put together a list of the top 5 reasons our Dads are our heroes here at Drinking Divas. What would you add to the list?
1.) They know how to fix (almost) everything and are happy to teach you how so you can do it on your own. Seriously, everything from cars to roofs and everything in between, it seems like dads come with instruction manuals on how to fix everything!
2.) You think they are so big and so strong when you are little. Then you grow up and realize they ARE so big and so strong! 
3.) Two words. Dad jokes. No explanation needed.
4.) Thank you, dad, for setting the bar way up high for future boyfriends and husbands. 
5.) Dads are always there for you. From dance recitals to graduation to launching your own glassware company, dad is there every step of the way.
Bonus: They make the best beer drinking buddies. Sometimes kicking back with dad is just what the Dr. ordered - especially on a warm, beautiful day. After all, that's why Father's Day is in June, right?
Happy Father's Day!
---