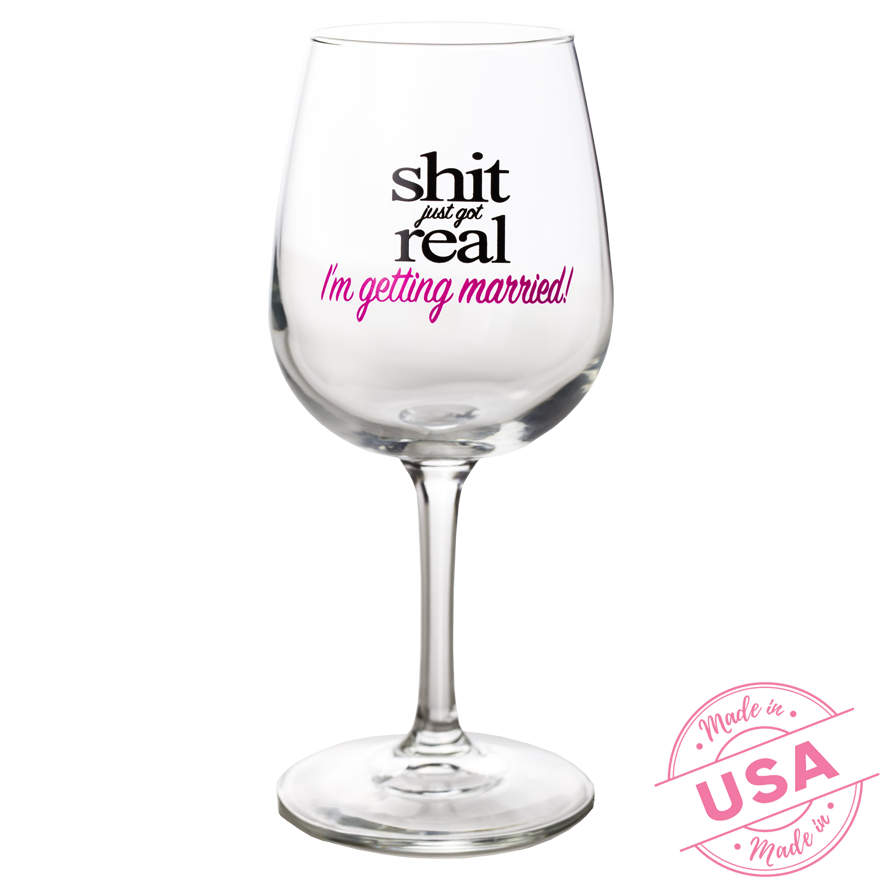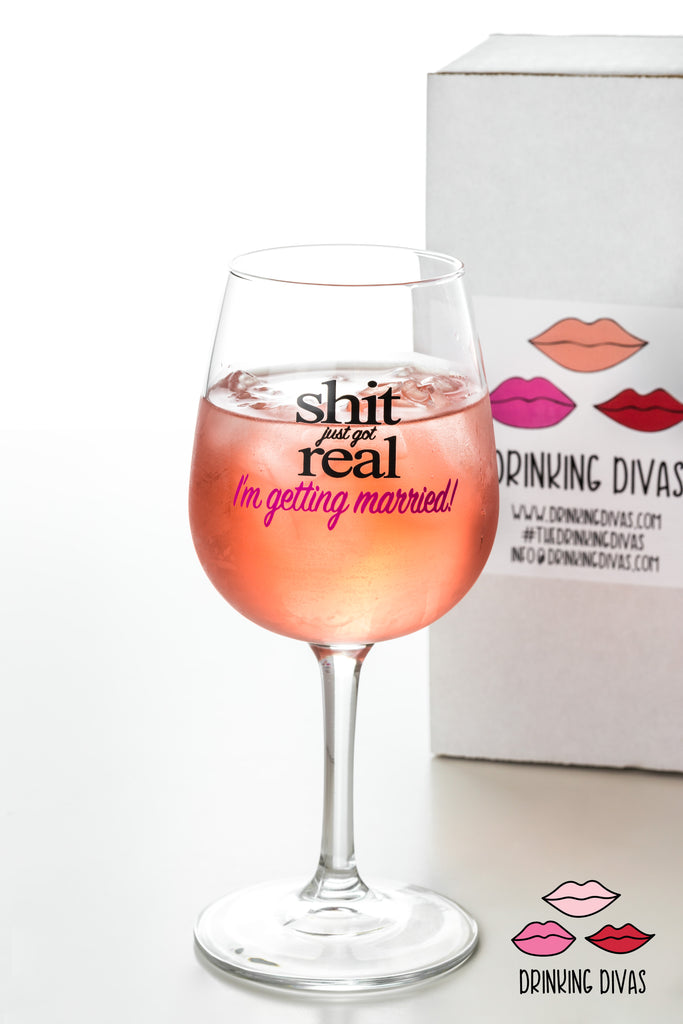 Shit Just Got Real I'm Getting Married!
Wine Glass | Out of stock
Maybe they've been patiently waiting. Maybe they thought it would never happen. Maybe they still can't believe they're going to be a bride. Whatever the case may be, sh*t is about to get real and the magical wedding whirlwind is about to begin! This wine glass is our go-to glass for brides-to-be. Wine glass is hand-wash only, lead-free, and arrives perfectly packaged.
---