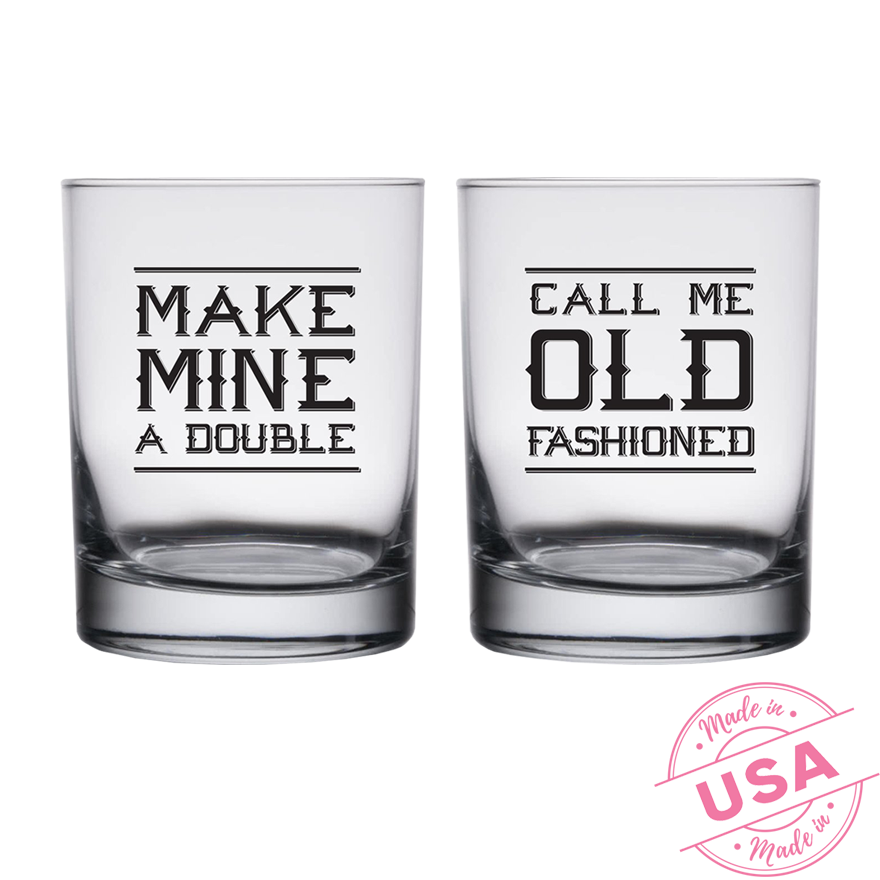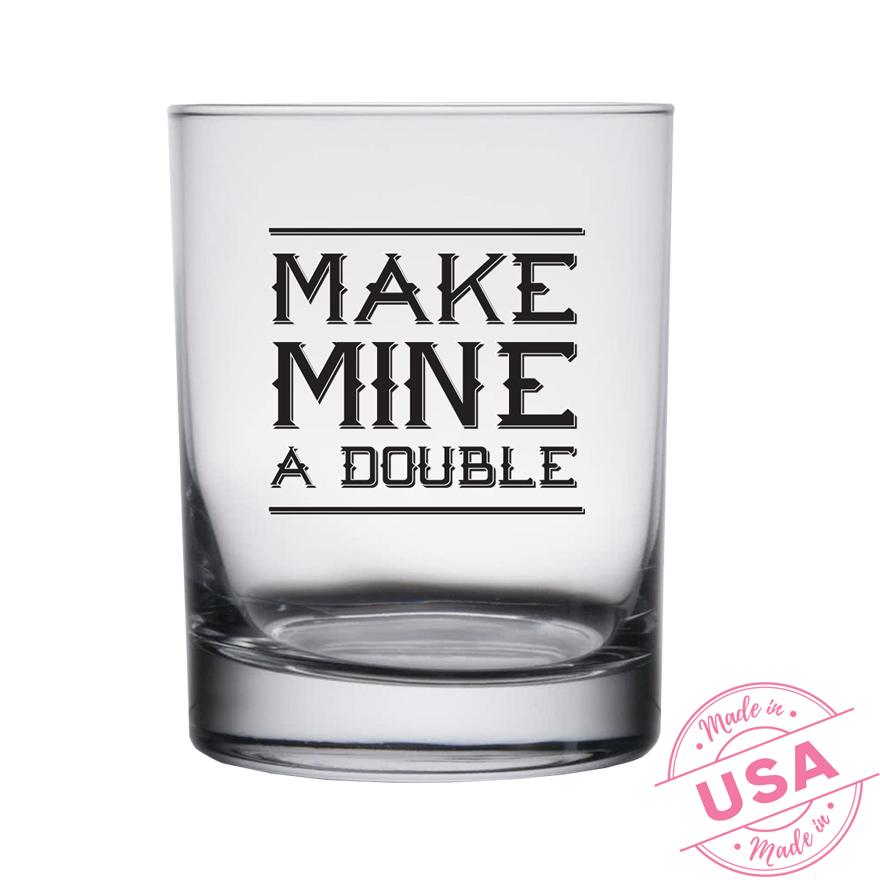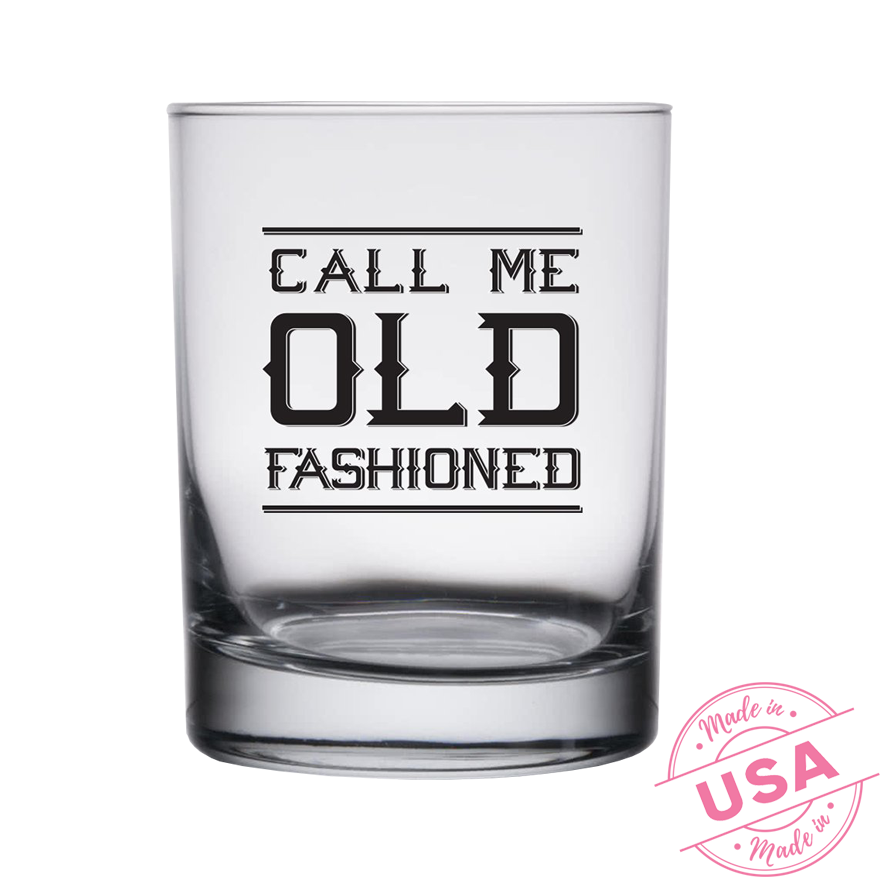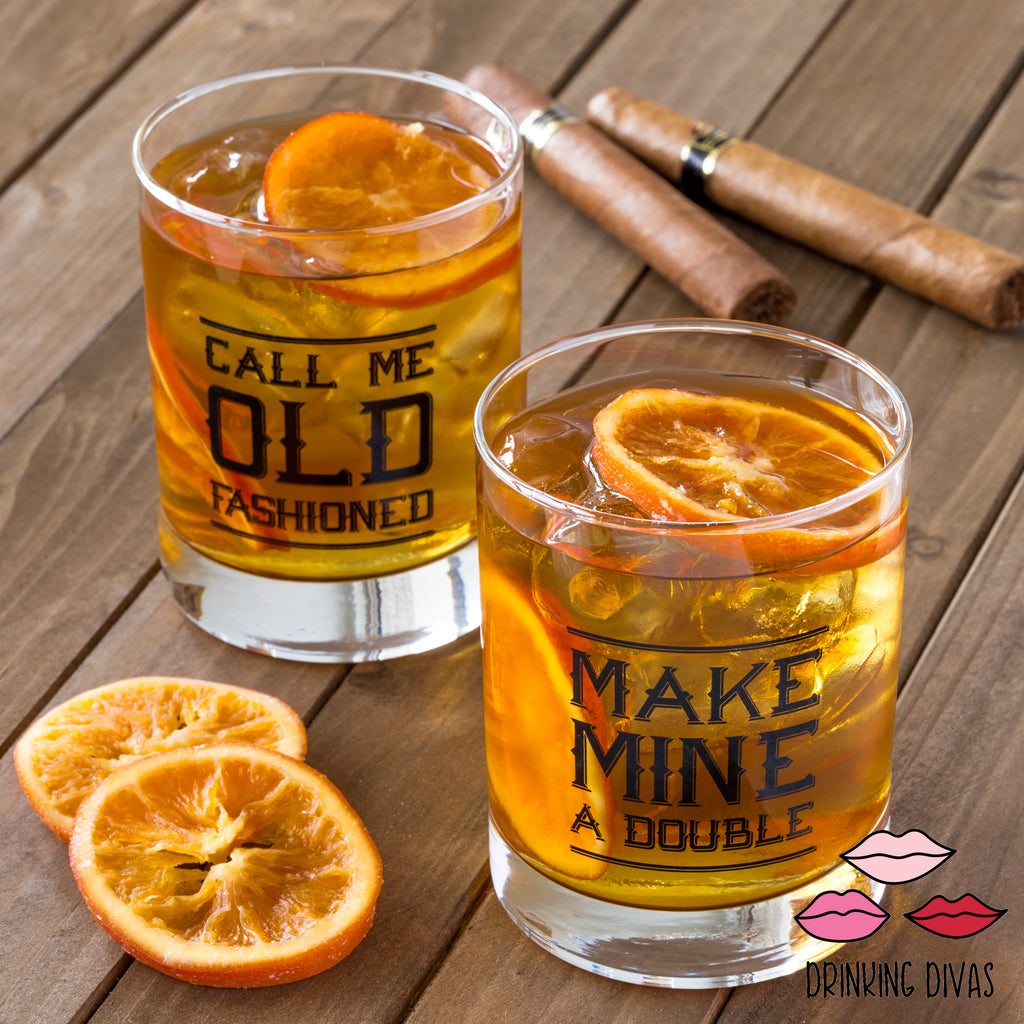 Call Me Old Fashioned & Make Mine a Double Highball Whiskey Glasses (Set of 2)
Whiskey Glass | Out of stock
The Call Me Old Fashioned and Make Mine a Double whiskey glass set is the perfect gift for that special someone that loves worn leather books, rugged outdoor activities, or simply enjoying an Old Fashioned by the fireplace. Better yet, if you are the type of man, woman, or whiskey fan that swirls Scotch after a long workweek, this set is for you. Our fun highball tumblers are ideal for all kinds of whiskey including: Scotch, Bourbon, or Rye on the rocks.  It is guaranteed to be well used by your father, husband, brother, sister, friend, or avid whiskey fan!
Set of 2 Heavy Base Double Old Fashioned Glasses Gift Boxed (13.5 oz each)
Fill these glasses with your choice of spirits on the rocks or served neat!
Perfect Gift for the Whiskey Lover in your life including Scotch, Bourbon and Ryes
Drinking Divas glasses come in a sturdy gift box and are 100% Satisfaction Guaranteed!
---