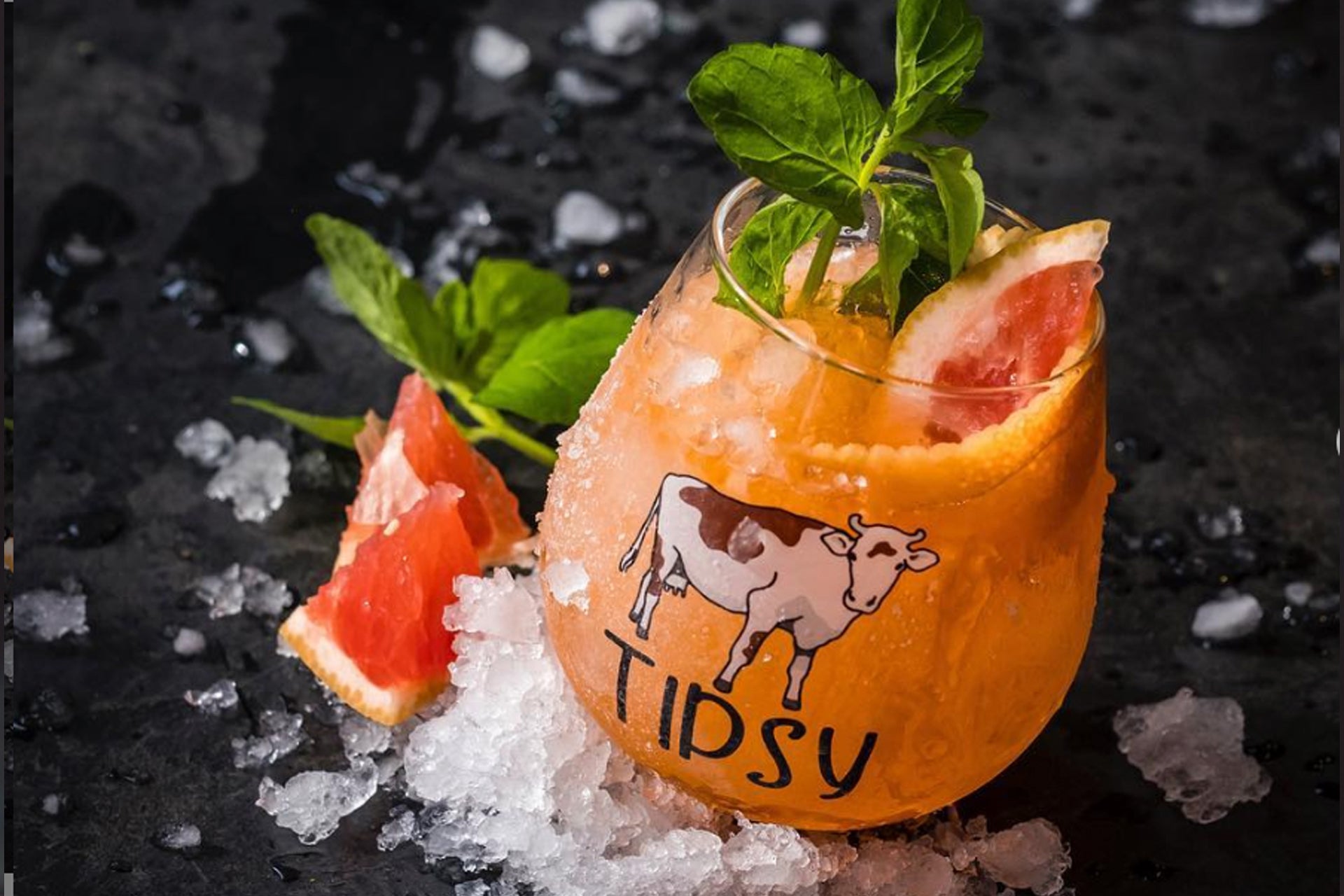 Mixologist of the month: @thetipsymuse
Tipsy or Tipped? I couldn't resist the opportunity to work with 
@thedrinkingdivas
 when they showed me this pair of cute glasses: Tipsy and Tipped. After all, I am The Tipsy Muse 🍸💋😊
For me, the tipsy state is when I have just one drink, I become more relaxed and being able to talk to strangers in social settings. For Chinese, some of the best poems were written by the tipsy poets. But some of the poets became such drunkards, one of the most famous one named Li Bai (李白; he drowned in a river when he tried to embrace the moon's reflection, he was very tipped 😐. .
For me, the tipped state happens when I:
1) Drink at a higher elevation. Last time I was so tipped when in San Miguel after 11 mezcal shots 🤦🏻‍♀️.
2) A delish tiki drink that is so easy to down, without realizing how potent it is!😛
A Muse's Agavoni (Agave based Negroni riff)
1 oz Tequila blanco 
@tequilacazadores
0.5 oz Mezcal 
1 oz Campari 
@campariofficial
1 oz vermouth blend ( 2:2:1 Cap Mattei rouge: Cinzano extra dry: Cocchi amaro dopo teatro)
3 dashes grapefruit bitters 
@bettersbitters
 .
Enjoy! Let me know what makes you tipsy and what makes you tipped!
---